& then the world lay still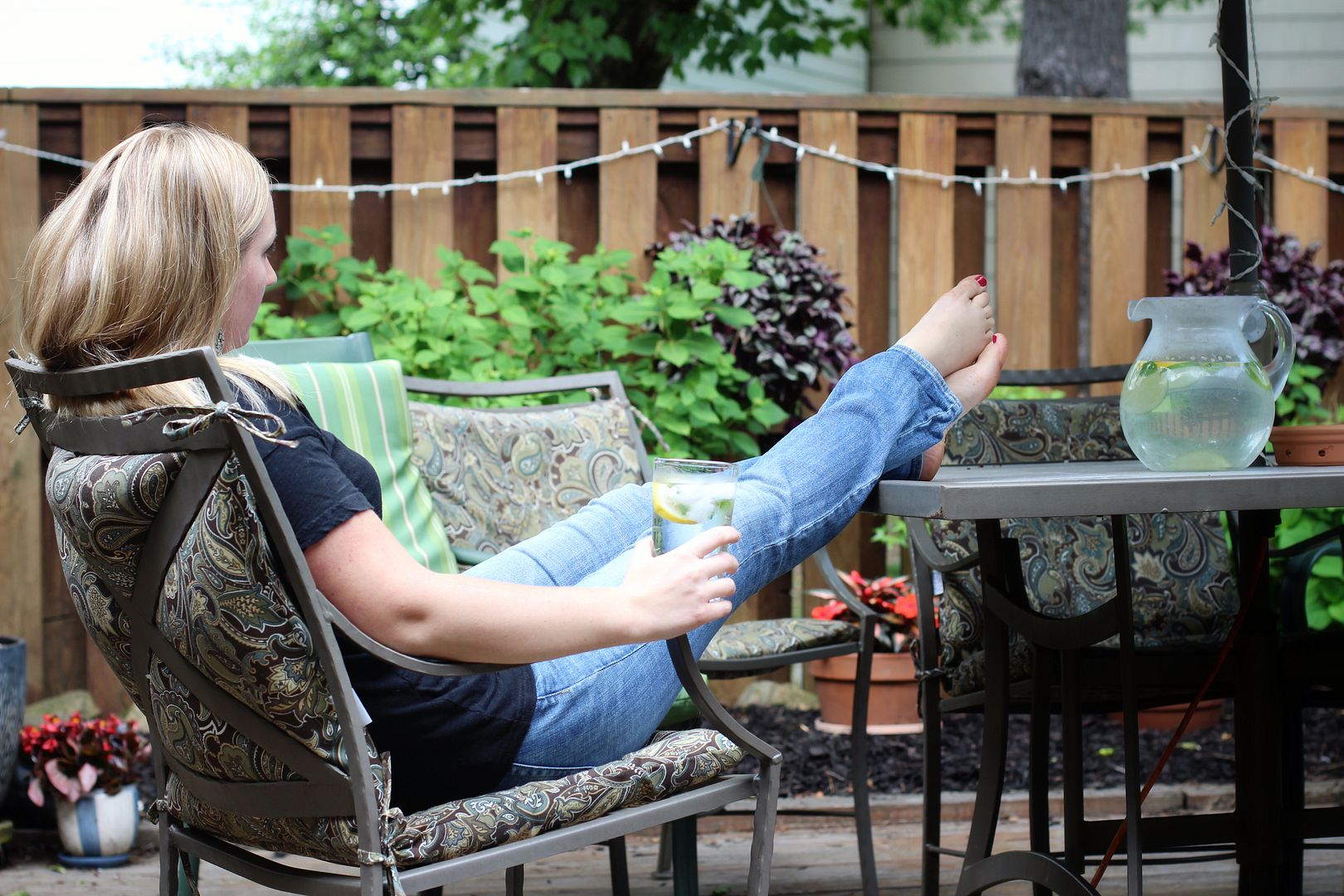 reading some F. Scott Fitzgerald. Tender is the Night. My Coralie Bickford-Smith edition came in the mail yesterday and I just love reading a gorgeous hardback.
writing…. yes. I will be writing this week. I didn't write much last week because of preparations for our big weekend. Everything should start to look more like normal here soon.
listening constantly to Janis Joplin these days. I'm on a kick. Don't you get those from time to time?
thinking how incredibly lucky we are to have such great friends and family. We had one of those all play and no sleep sort of weekends. And it rocked.
smelling the mint, lemon and lime from my ice water. Detox, ya know?
feeling this hollow sense of calm that falls upon me after every busy, exciting, crazy time in my life. My mom and Jim just got back on the road for Michigan, the house is finally cleaned up from our barbecue yesterday and Alex is taking a nap upstairs. Quite a difference from only six hours ago.
hoping to spend the rest of the day with my cats and my book.
wearing an old Madewell tee and my Matchstick jeans.
loving this fat, grey furball that sits on my lap as I type away right now. Baci and Misha spent the majority of the weekend hiding underneath our bed from a white, cat-eating mini schnauzer and masses of humans they cared little to appease. I think they are happy to have their house back.
wishing for a visit from Mr. Golden Sun. Please shine down on me. These grey skies can move along now.
wanting a soft cross breeze, two trees and this. Wouldn't that be perfect?
needing a nap. In fact…
Did you miss the other Sunday editions of Currently? No worries. You can find them all here.
And head on over to link up with Lauren.