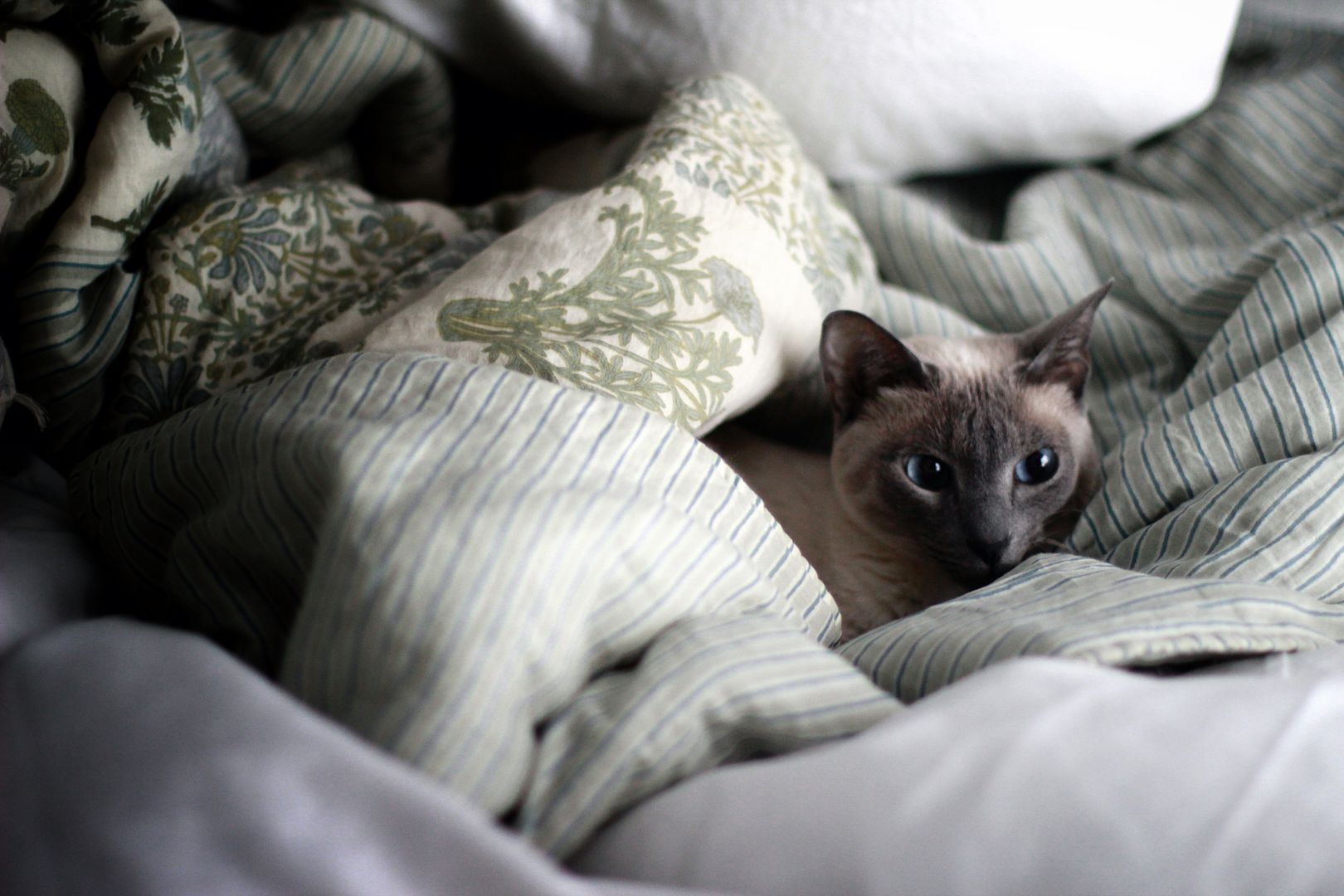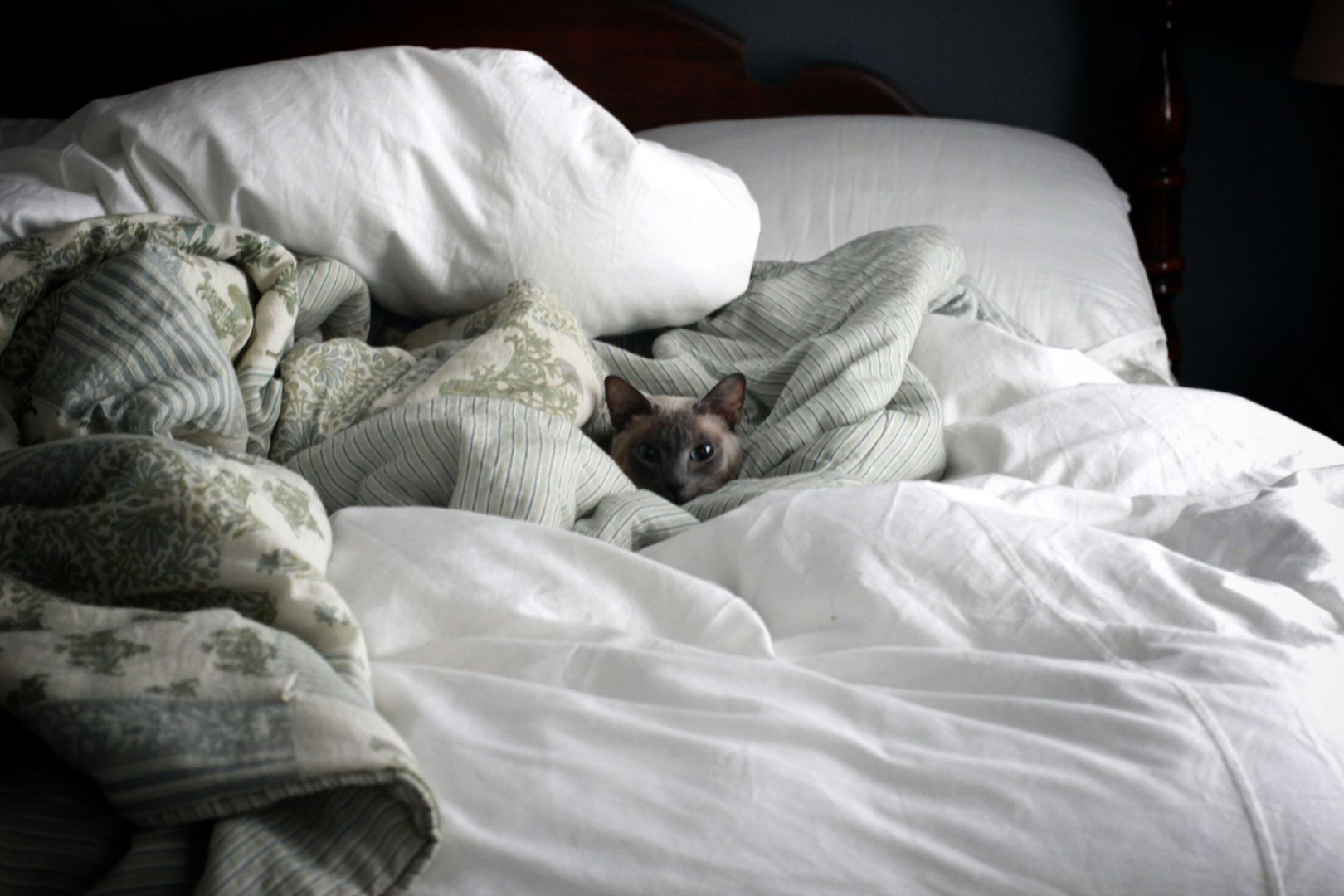 Within a week of bringing Misha home, her name changed three times and her size grew zero. She didn't really want anything to do with humans, but at least she wasn't hiding underneath the dresser any longer. When you least expected it, she'd hop up on your lap and kind of just sit there, looking at you. A few weeks later, she actually let you pet her. But she wouldn't let us pick her up for the better part of a year. We thought she was such a dud. A gorgeous, perfect little siamese dud, but a dud nonetheless.
"Give her time."… that's what everyone told us.
And so, it all began the winter of the snowmageddon right after we bought our house. Baby girl already slept at the foot of our bed, but now she decided she deserved to sleep under the covers just like a human. She's been there ever since. We snuggle all night long and she's there, squished against me as close as she can get when that alarm sounds every morning. And those next few moments…. they are the best part of my day.
She usually comes to bed a few minutes after me, so she taps my face in the dark (three times, every time). That cat has me trained, it's pathetic. I lift the sheets and under she goes for the night. My little teddy bear. We cuddle while Alex takes up the rest of the bed. And we like it that way. If I get up for a drink of water or to use the bathroom, she follows. We're inseparable during that time and I wouldn't have it any other way.
Alex constantly reminds me that I'm going to be a wreck when she dies. And he's right. I don't know what what I'll do without that little Mish'. We've grown rather inseparable and it's incredibly therapeutic, having six pounds of fur love you the way she does. 
I didn't write a post yesterday. Sorry. I'm sure you'll forgive me but I wasn't in the mood to be doling out advice. But here's some for you today…. own pets. Cats, dogs, birds, whatever. Share your life. The return on investment is priceless.