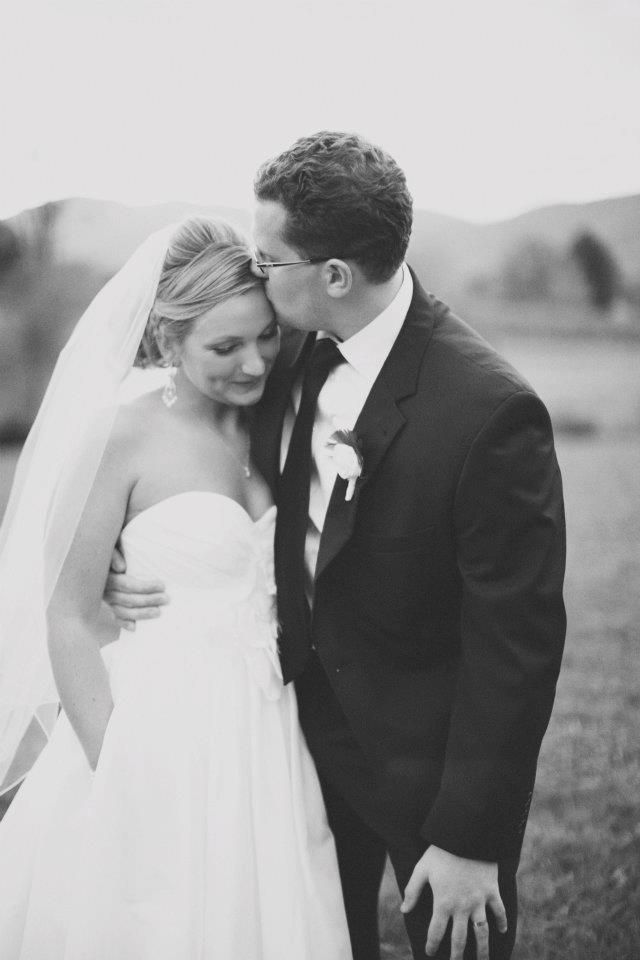 photo credit Jodi Miller Photography
I met my husband on April 28, 2007 at a mutual friend's 21st birthday party. The next night, the dude actually called me. Two weeks later, the semester was over and he was stopping by my house five minutes before I hauled out of there for the summer "to pick up that extra box of spaghetti if you're really going to just leave it on the shelf over the summer". A month later, we were madly in love.
We spent our senior year hating each other. Two overachievers figuring out where our lives were going and trying to keep emotions out of the picture. We fought a lot to keep the annoying love thing to a minimum. Lessen the blow come May, you know? So he pretended like he would be going straight into his PhD in psychology somewhere, anywhere they would accept him. I pretended like I would be at some big wig pr firm in any city anywhere in the country except the south (because I hate the heat). We had the world's best poker faces most days. And we were not going to pretend to do that whole long distance relationship thing.
Perhaps we sabotaged it all on purpose, or perhaps life just has a way of surprising you, but none of that really happened. And by mid-July we were moving furniture into our first apartment, back where I grew up in Annapolis. Life happened and here we are, five years later; still madly in love and not a penny to speak for it.
Jenni's prompt today was to share something difficult about my "lot in life" and how I am working to overcome it. So there it is. I didn't marry for money, I married for love. And these days it sure seems hard to have both.
To say we think about, worry about, stress about, and even fight about money would be an understatement. It's not even that we can't make ends meet, because we can, but it's more so that we aren't left with much wiggle room. And, really, it's that we didn't ever plan to be here, as underpaid teachers, in the first place. Things happen and my husband's dreams of going back for his PhD are slim. My dreams of moving back into public relations in post-recession America diminish a wee bit more with each year that passes. Cost of living is high and our mobility right now is low. What are we doing about it, you ask?
My mom always told me that "if it happens to you, it's your fault" and I grew up owning that idea. She also told me that you can't help who you fall in love with. Together, those words of wisdom have shaped our marriage. We control our destiny. Things aren't easy now, but when will they ever be easy? We could sit back and just complain about money some more. But we're not. We're making changes and making plans and it's all going to be our fault.
It doesn't really matter what "lot" your given in life. It matters what you do with it. If it happens to you, it's your fault. So start making positive changes. I didn't marry rich. Yeah, it sucks sometimes. But I married my best friend and love and together we can move mountains if we need to. And that's a hell of a lot better than sitting back and blaming anything or anyone else.
Make it your fault. And be proud you did.
P.S. If you want to see more wedding pictures, because, you know, weddings make everyone happy, you can see more here.