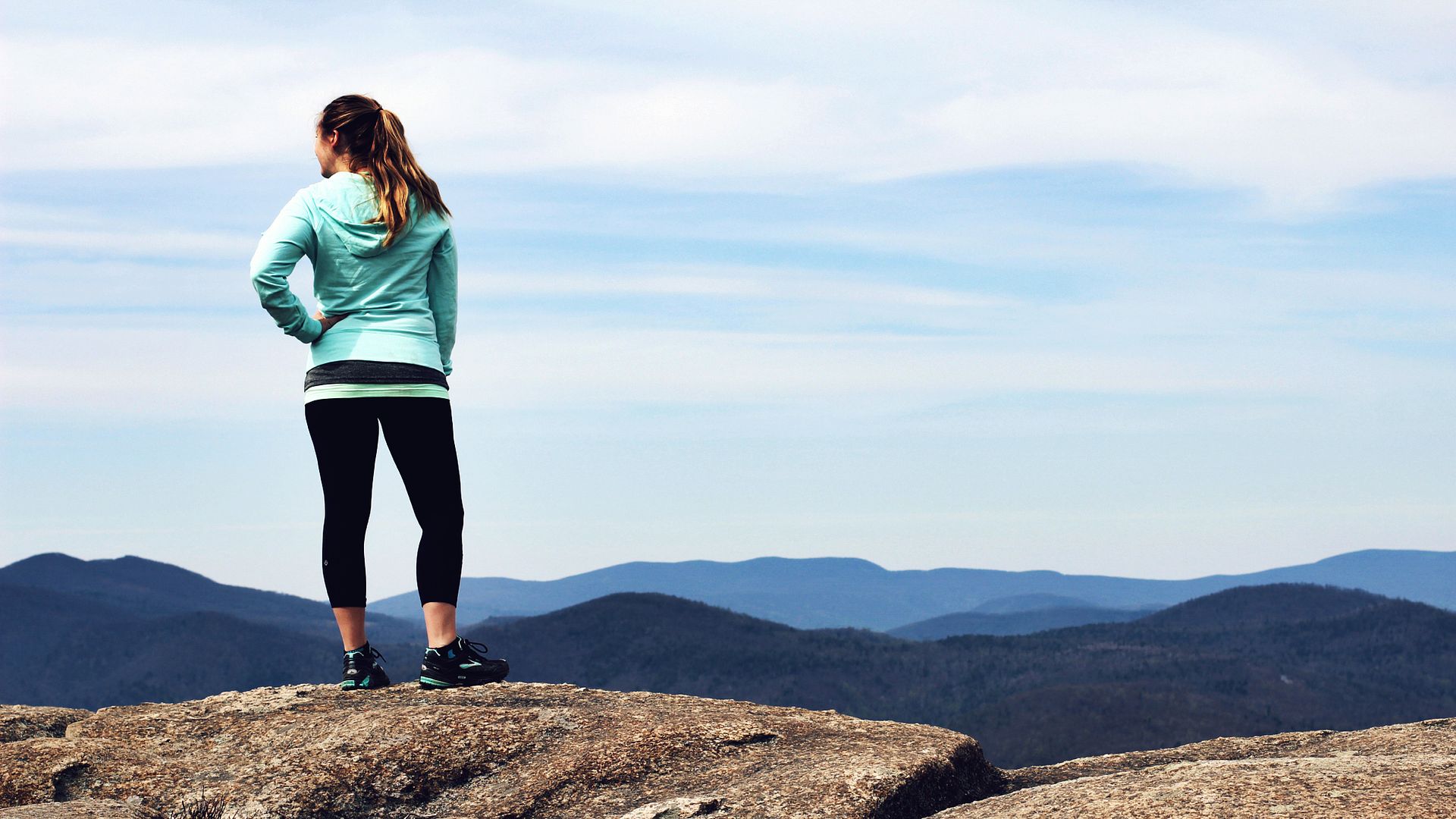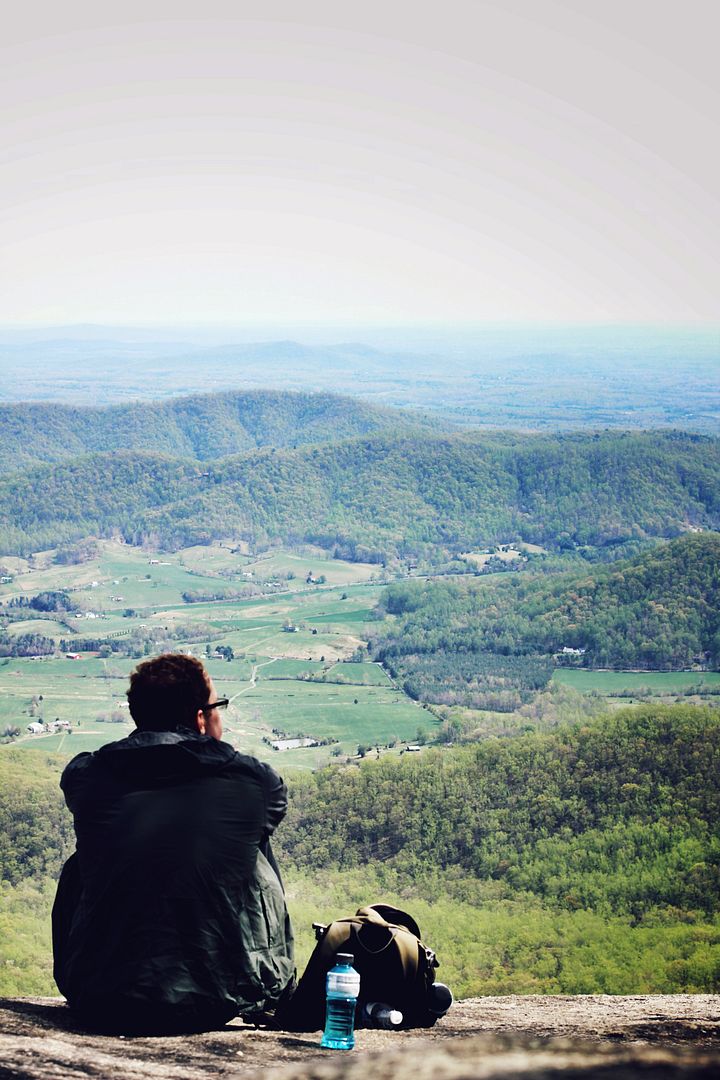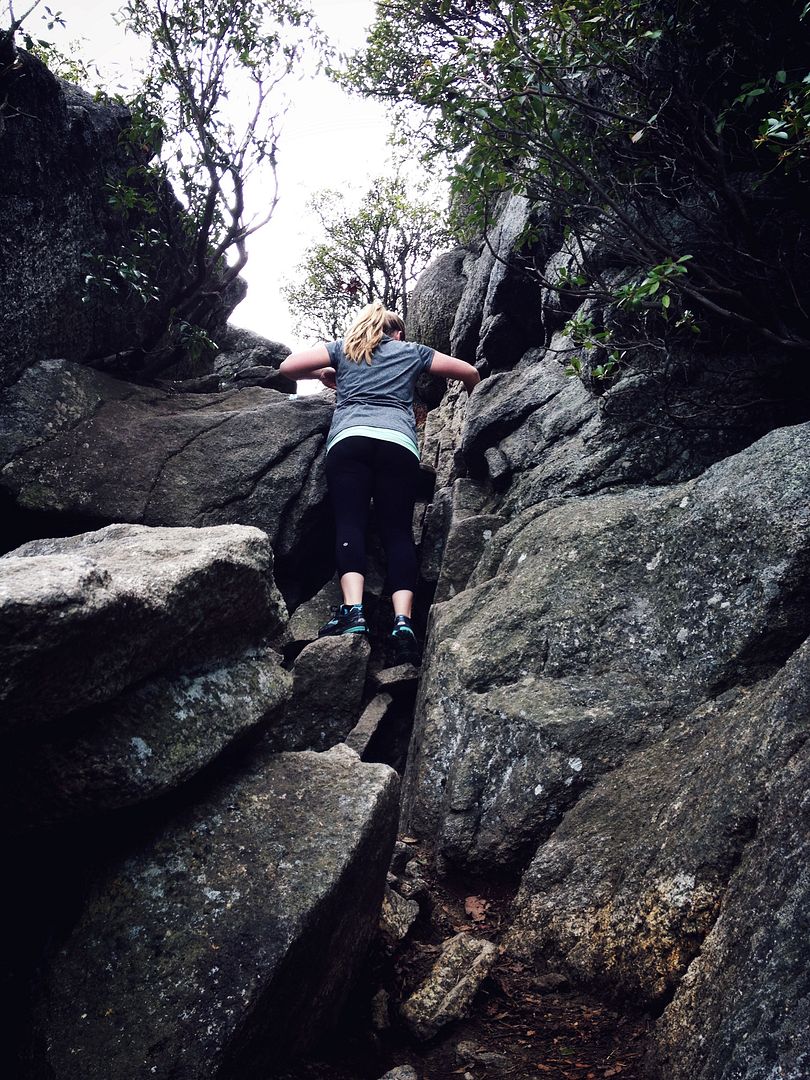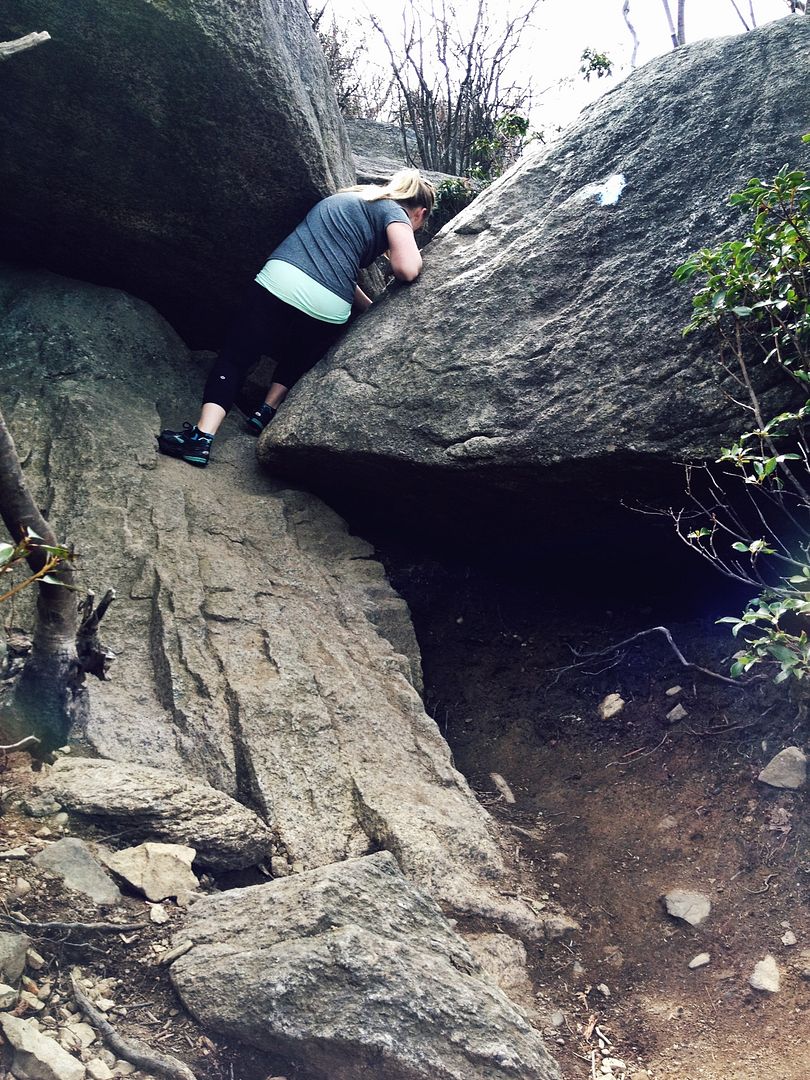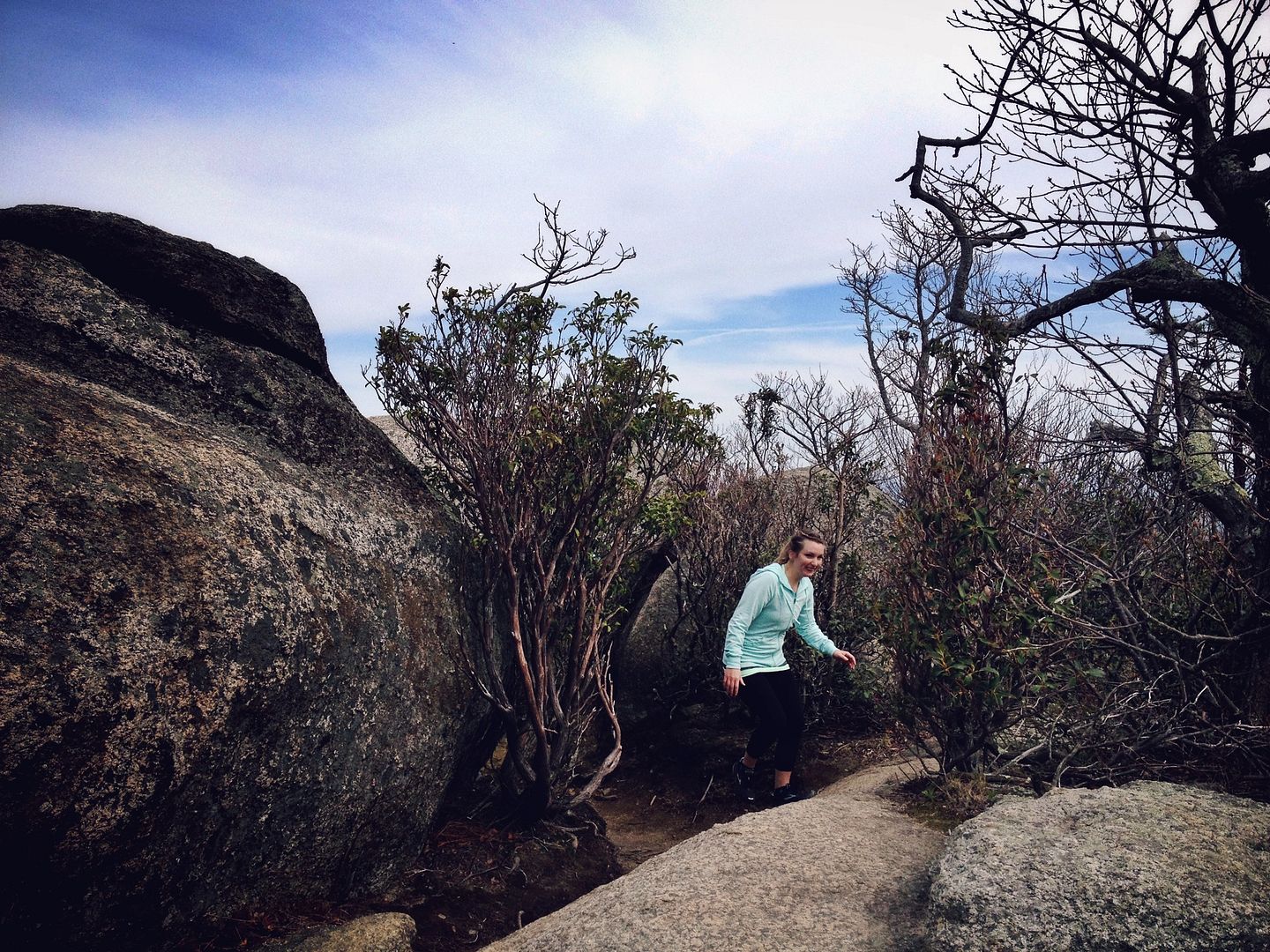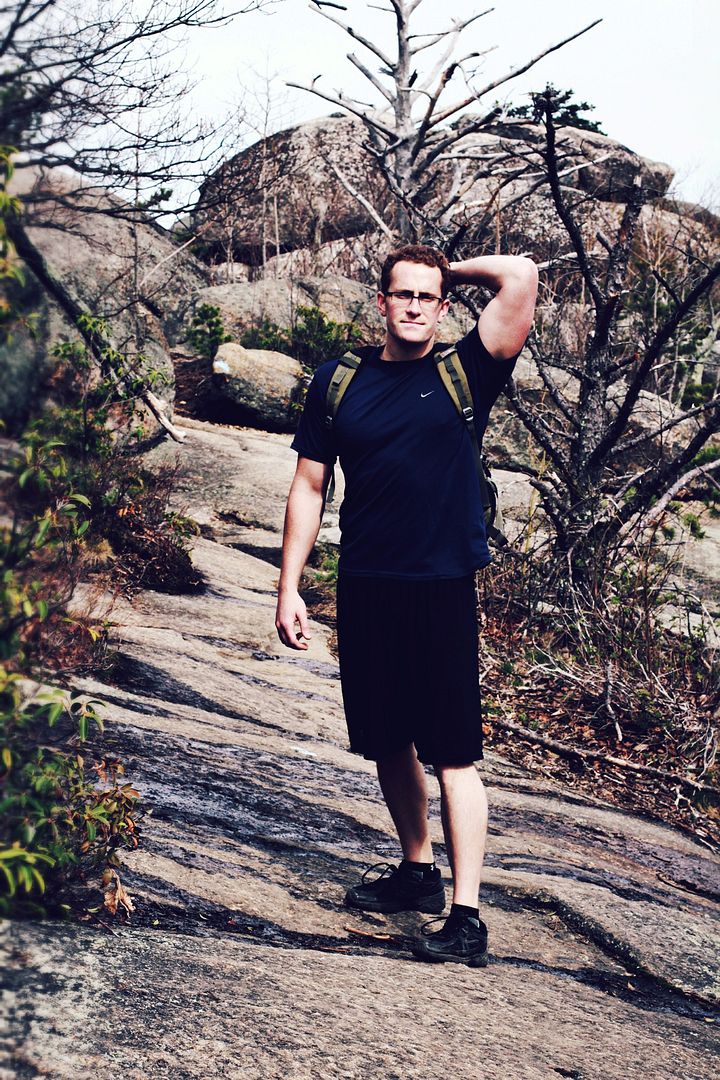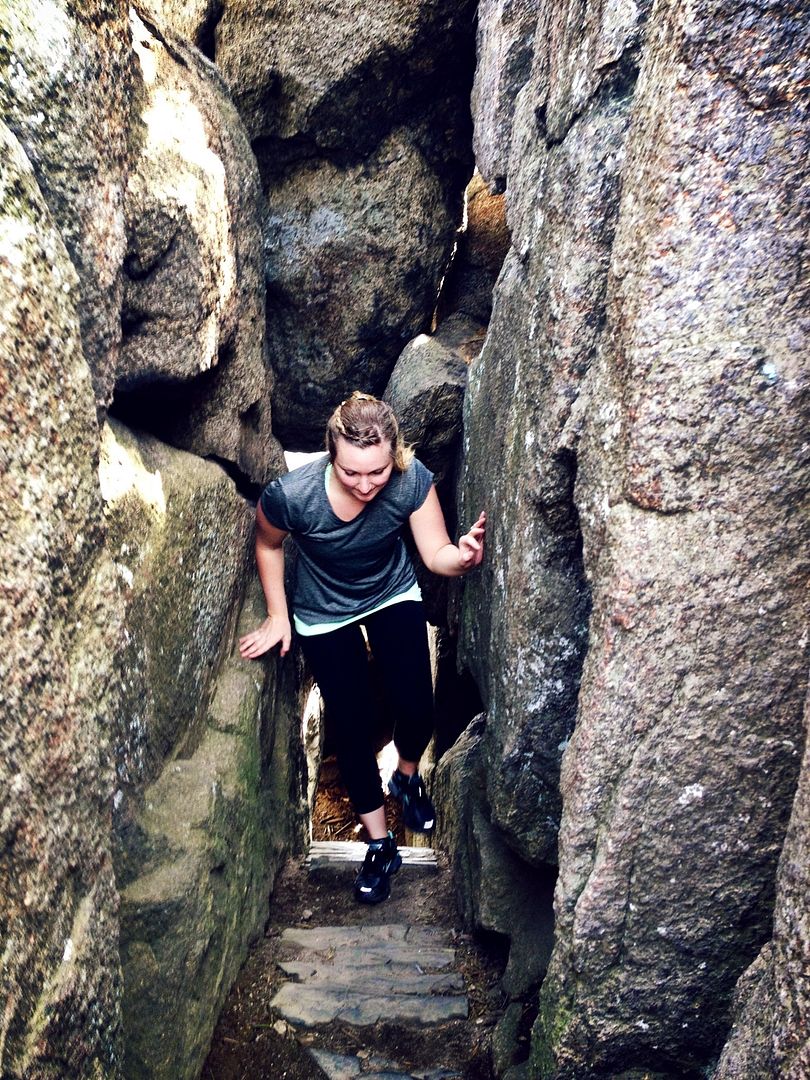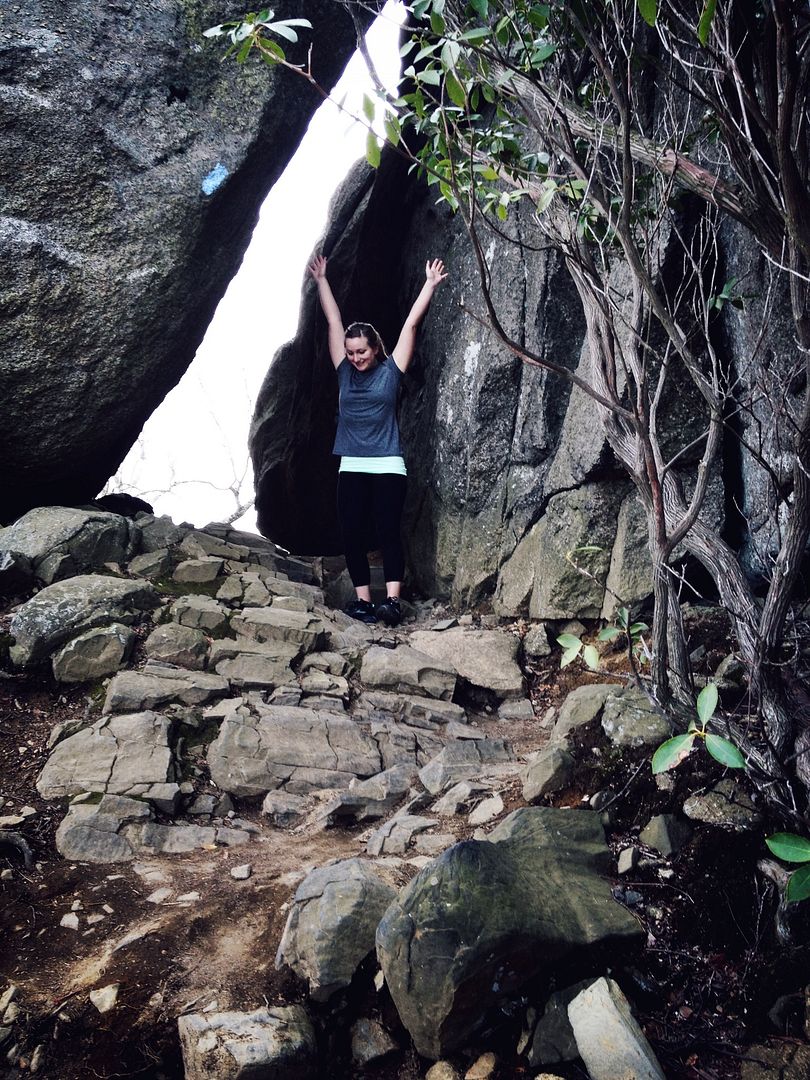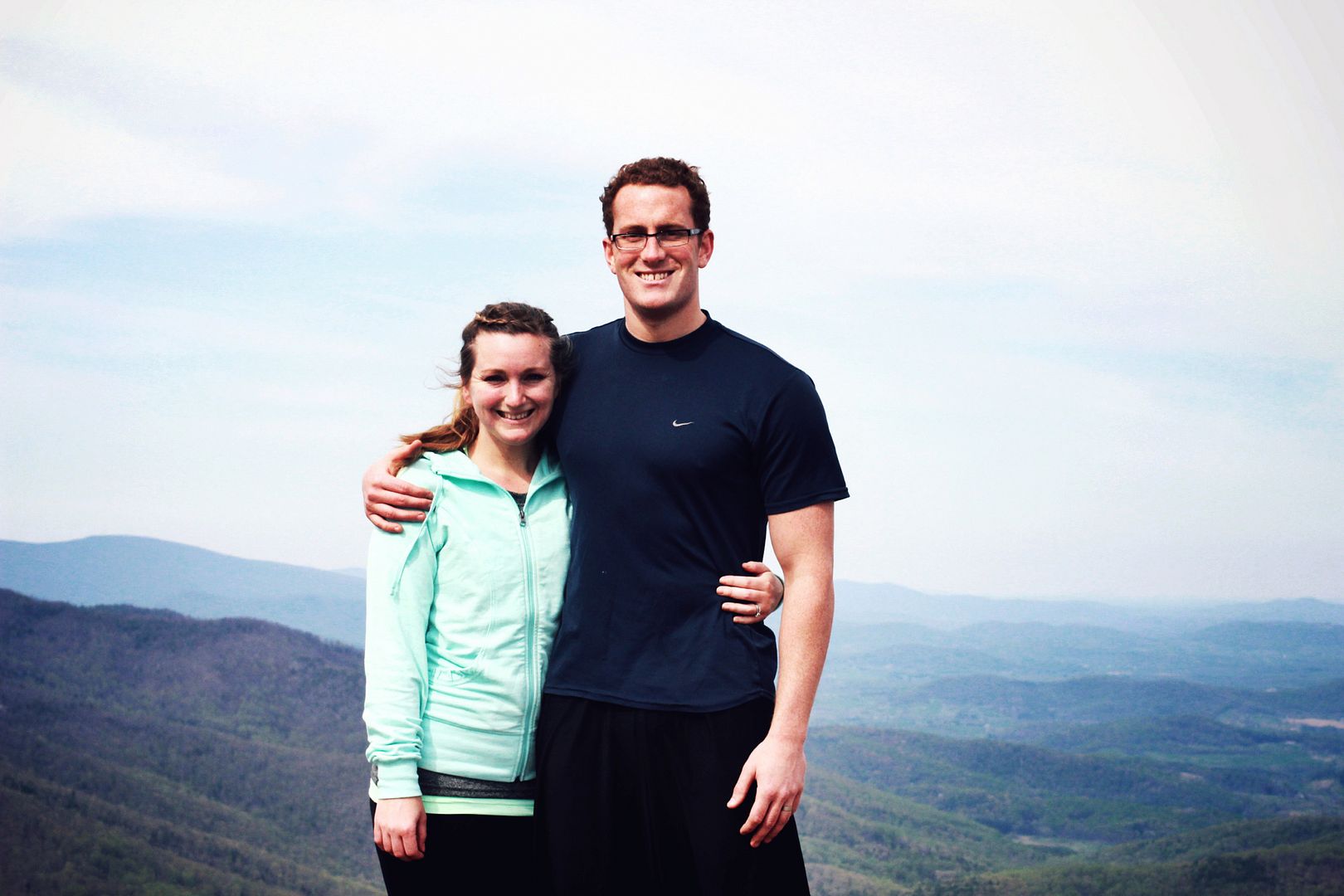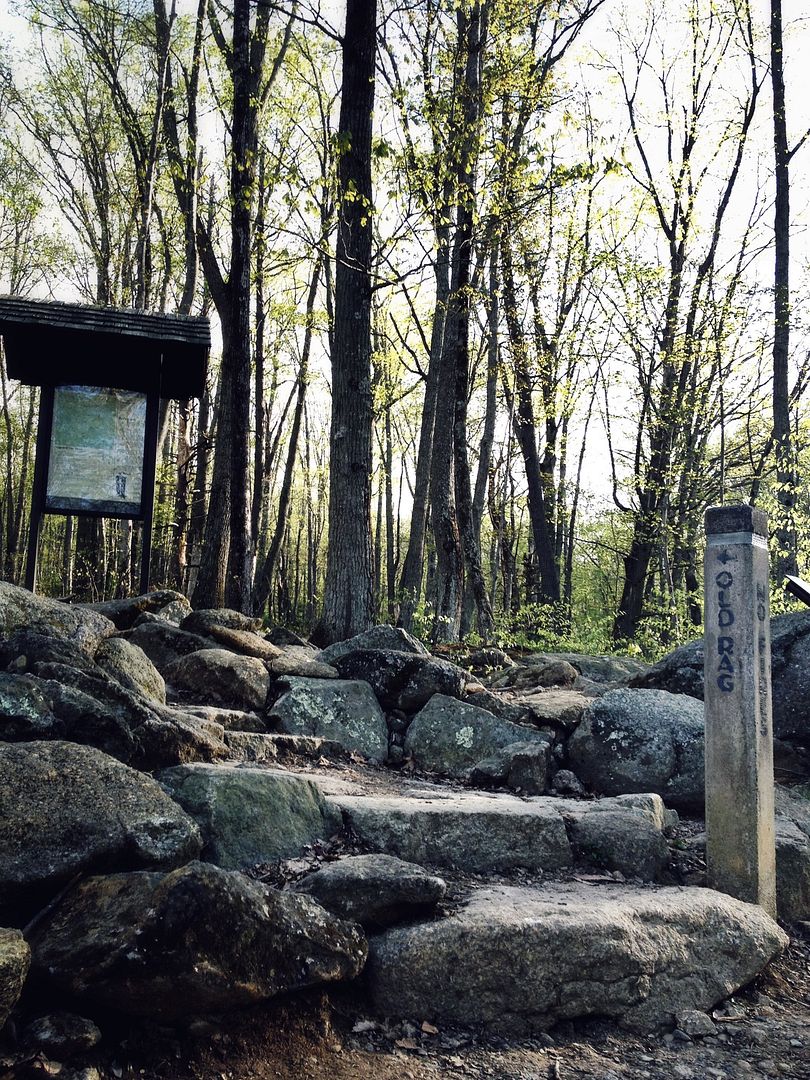 I must have been somewhere in those awkward preteen years where I wanted to be a tomboy just like Amanda on It Takes Two (Mary Kate? Ashley? Whichever one it was….). Probably nine years old, but that's just a guesstimate. We stayed in this amazingly rustic little cabin with our family friends and played Uno all night long. Looking back, I sure hope Alex and I have family friends like them so that the kids can all play Uno together while us parents do our adult things that float over the kids heads just like half of the jokes in Shrek.
Moving on….
This cabin was in Wolftown, Virginia. I bought this enormous t-shirt as a souvenir that had a wolf on the front. It would still fit me today if I had it. And goodness, I could probably rock an awesome hipster outfit with that shirt if I did find it. But after a late night by the crackling fire playing Uno way too long, we went out hiking.
Old Rag.
I think I heard our dads say "Old Rag" a million times on that trip. I guess they were excited. Thirty minutes into that hike- what seemed like an eternity back then- we were all a worn out disaster. Uphill, switchbacks. And, oh, the worst part was that everyone we passed kept telling us "you're almost there!" and then smile at us with their "I just climbed a mountain" smile.
We never made it to Old Rag. Shoot. We never made it out of the forest. My memory is hazy but I remember my brother and dad hiking on while we sat on a boulder and ate our lunch. They didn't make it either.
Wimps.
To date, I've hiked Old Rag six times. Aborted the mission once. Completed it five. Every time I hike that mountain and see parents with their nine-ish year old kids, I think back to that forfeited adventure the weekend we stayed in Wolftown. I purposely do not tell them "you're almost there!" because the truth is, really, you're never almost there. In five hour, ten mile hike terms, at least.
Now would be a good time for you to visit my favorite hiking website and plan your trip out to Old Rag.
In other news, I've grown rather fond of the Dallas filter on Afterlight (so sad it's no longer Afterglow and I couldn't tell you why). But I'm sure you could already tell that by the look of these pictures.
Need more Old Rag?