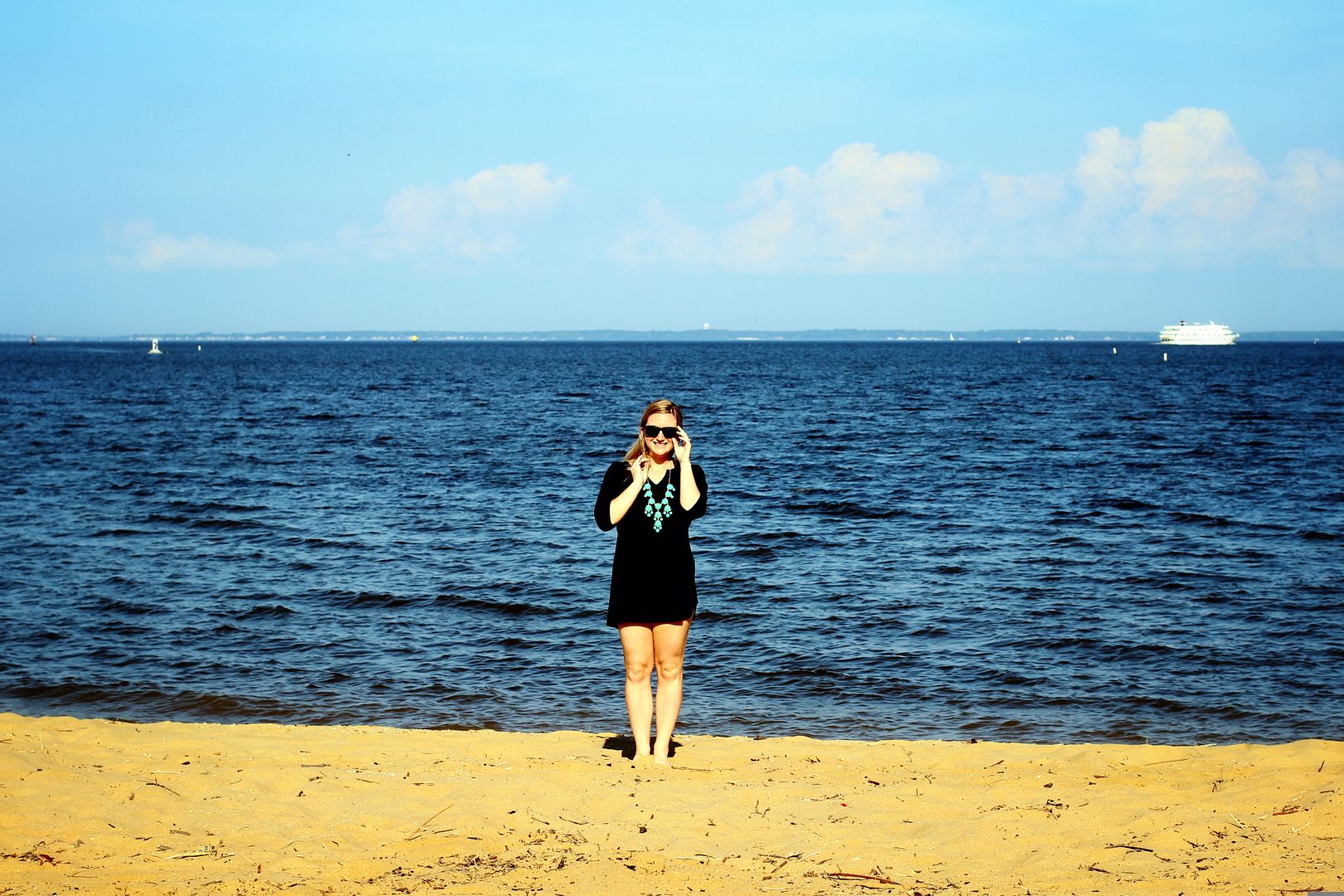 I don't know if you've heard, but this weekend is Memorial Day weekend and that means summer's here. It's sure beginning to feel like summer in these parts, at least (read: humid and muggy). Speaking of summer, I'm really bad with my beach wardrobe. In fact, I haven't bought a swimsuit or beach cover-up since I gained my post-college weight nearly five years ago. It all still fits so I kind of leave it at that. Needless to say, I was pretty psyched when Albion Fit contacted me about reviewing something from their swimwear and fitness clothing line.
If you've never heard of Albion Fit before, let me clue you in. They're the real, made in America, family owned, earth friendly deal. And they're mission is to provide us ladies with flattering, comfortable workout apparel at a decent price. Winner.
Anyway, they sent me the awesome Balboa tunic dress and I think it's pretty awesome. So does my beach wardrobe. The fabric couldn't be any lighter and they airy feel is to die for. Plus, I'm kind of in love with the length. Shorties unite! Finally a beach cover-up that doesn't swim on us!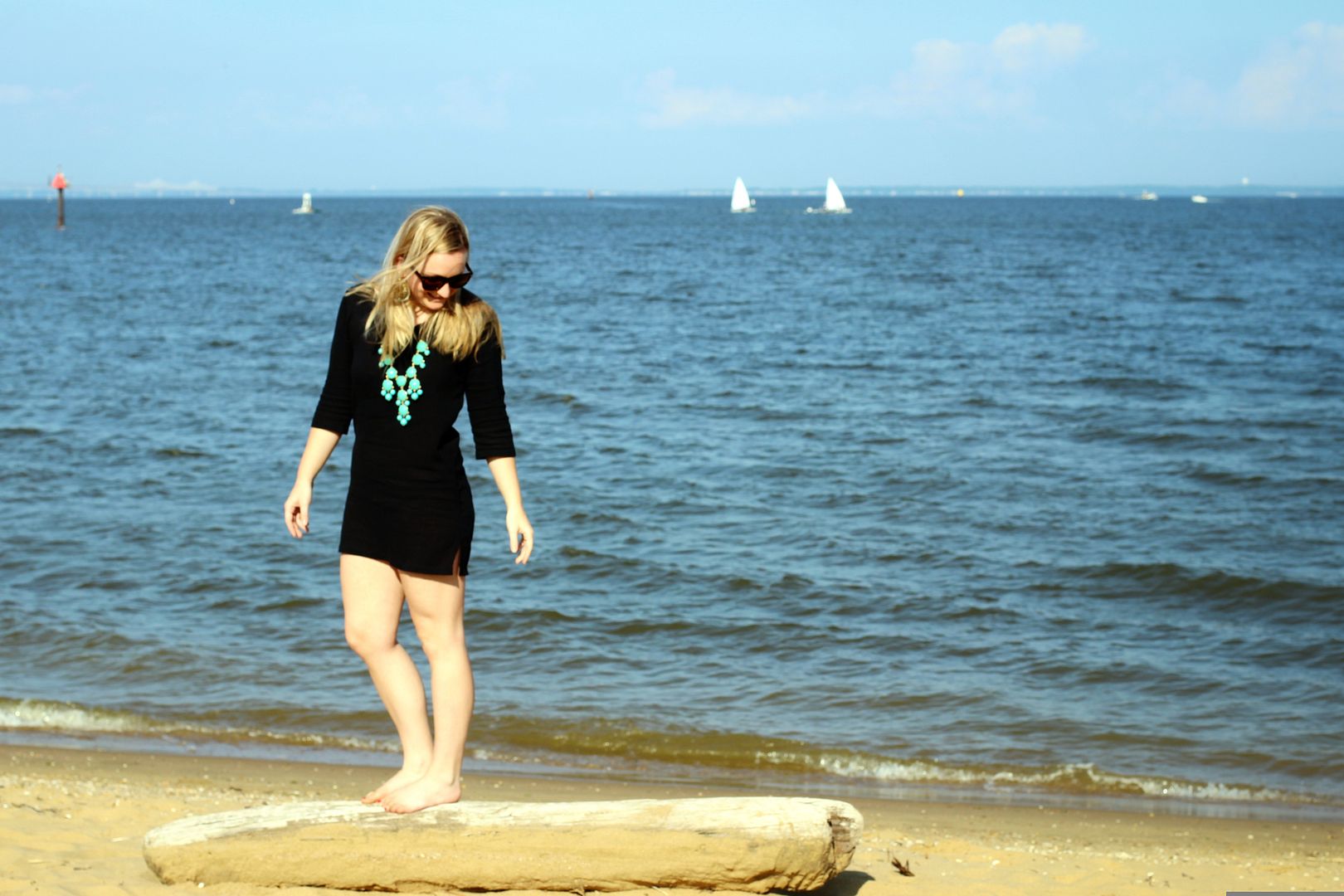 Definitely enter to win this tunic for yourself in either white or black down below! We can be like beach cover-up twins and it will be great. Plus, use the code ordinary15 now through May 25th to receive 15% off any online order. Good luck!