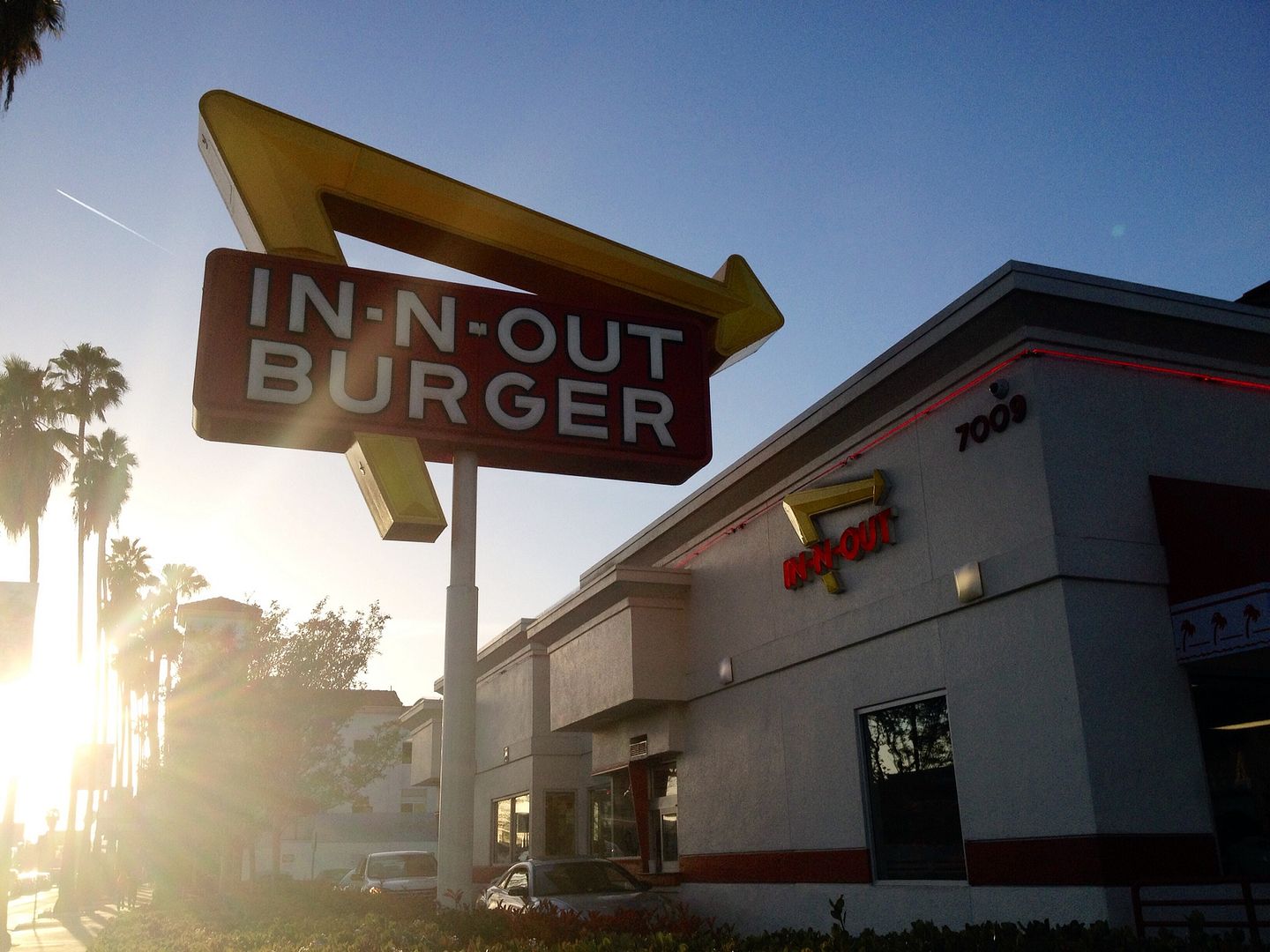 There wasn't much time for being a tourist this past weekend, which isn't a bad thing because I've been to L.A. a handful of times and the only thing I can really say was ever worthwhile on the tourism front was a day spent at the Getty. So I wasn't bummed.
But spending your entire business trip locked in a room with no windows in the middle of the L.A. convention center leaves much to be desired. So, I did what any normal pregnant woman would do when work got out early (err, 5 p.m.) on Sunday. I high-tailed it to the closest In-N-Out. Duh.
Considering the other times I've been to L.A. I was either a kid or a vegetarian, I really can't be blamed for never having an In-N-Out experience before, right? Good.
So, there I was, handing $25 over to the cabby, hopping out onto the curb of Sunset Boulevard, and waltzing right into the madness that is In-N-Out at dinnertime on a Sunday night. 
And here's the verdict.
While I love a greasy Five Guys cheeseburger, In-N-Out kind of won me on their spread. What IS that? Amazingness in some sort of unhealthy, fatty sauce, that's for sure. So, if I ruled the world, we'd have ourselves a Five Guys cheeseburger with that spread slapped right there on the bottom bun. And then we'd dance in circles with flowers in our hair and declare world peace.
But, in all seriousness, the highlight of the $25 cab ride to Hollywood for the cheeseburger of the decade actually goes to the chocolate milkshake. The cheeseburger's going to have to take the silver medal here.