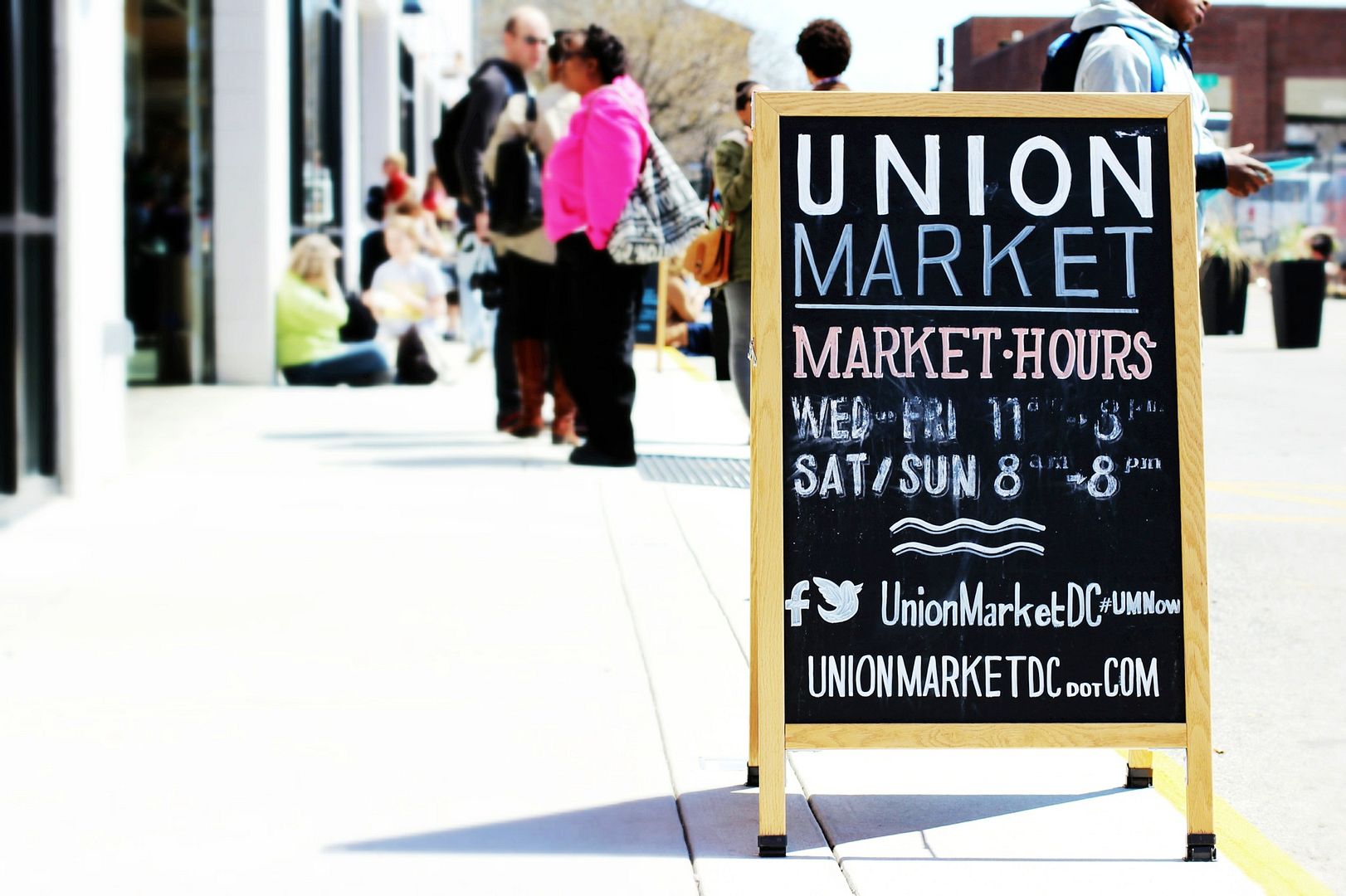 People always think of the fishmongers when Pike's Place Market's brought up in conversation  The way they toss these giant seamonsters over tourists heads, soaked in melted ice and fresh for the eating. But Pike's Place Market has so much more and goes on for block after block. There's something about that public market, perhaps it's the chowder and the chili and the smell of coffee. But I think there's something else, too.
I've been searching for a bit of Pike's Place here at home for awhile now. Sure, we have our farmer's markets and our Amish markets, but they can't replace a public market. There's Eastern Market, certainly, but I had a feeling DC might have more. Betsy suggested we meet up this weekend at Union Market and I was so glad we did.
Think of a mysterious, white hanger in the middle of the concrete jungle and there you've found Union Market. Oyster bar straight from the Chesapeake Bay? It's there. Adorable homegoods shop that smells just like Anthropologie (and is priced the same, too)? It's there. Local creamery with yummy ice cream? It's there. Smoked salmon? It's in my belly (next to the raspberry ice cream). Wine tasting? It's there. Beer tasting? It's there, too. Olives and oils and olive oils. Flowers. Soaps. Produce and meat. It's all there.
It's so busy, too. Maybe a little too busy for my hatred of crowds, but I think I liked it. Really, I did. It was a hustling crowd. That sort of energy you get when it's the first gorgeous Saturday of the year and there's nowhere else you'd rather be than in a bustling public market with hundreds of your closest strangers.
It makes me feel all sorts of important inside.