(name that tune…)
So I suppose I should bid you a farewell. Arreviderci. Auf wiedersehen. Adios. In boca al lupo. Good luck, Chuck. We had a good run. May you be prepared with canned goods and batteries and weapons to fight the zombies as they drag down your street. We made it to the end of the world, my friends. Well done.
But in case we shall awake tomorrow morning and begin our lives post-Mayan calendar, let's move on. I'd feel quite silly if I made a big stink for nothing. Today seemed to be a great day to take a wee peek into my neuroticism. The chances of you taking it to the grave with you are, well, arguably better today than any other random day. So here we go.
Remember when I mentioned my wild obsession with making things look pretty? And that the presents must be sorted and arranged just so. Every. single. day. And so that you, too, can make your presents look perfect underneath your tree (if we're still here tomorrow), I've provided you with step by step directions. Complete with pictures. Yay.
Step 1. What's that you say? A package came? With presents! Well then we've got work to do!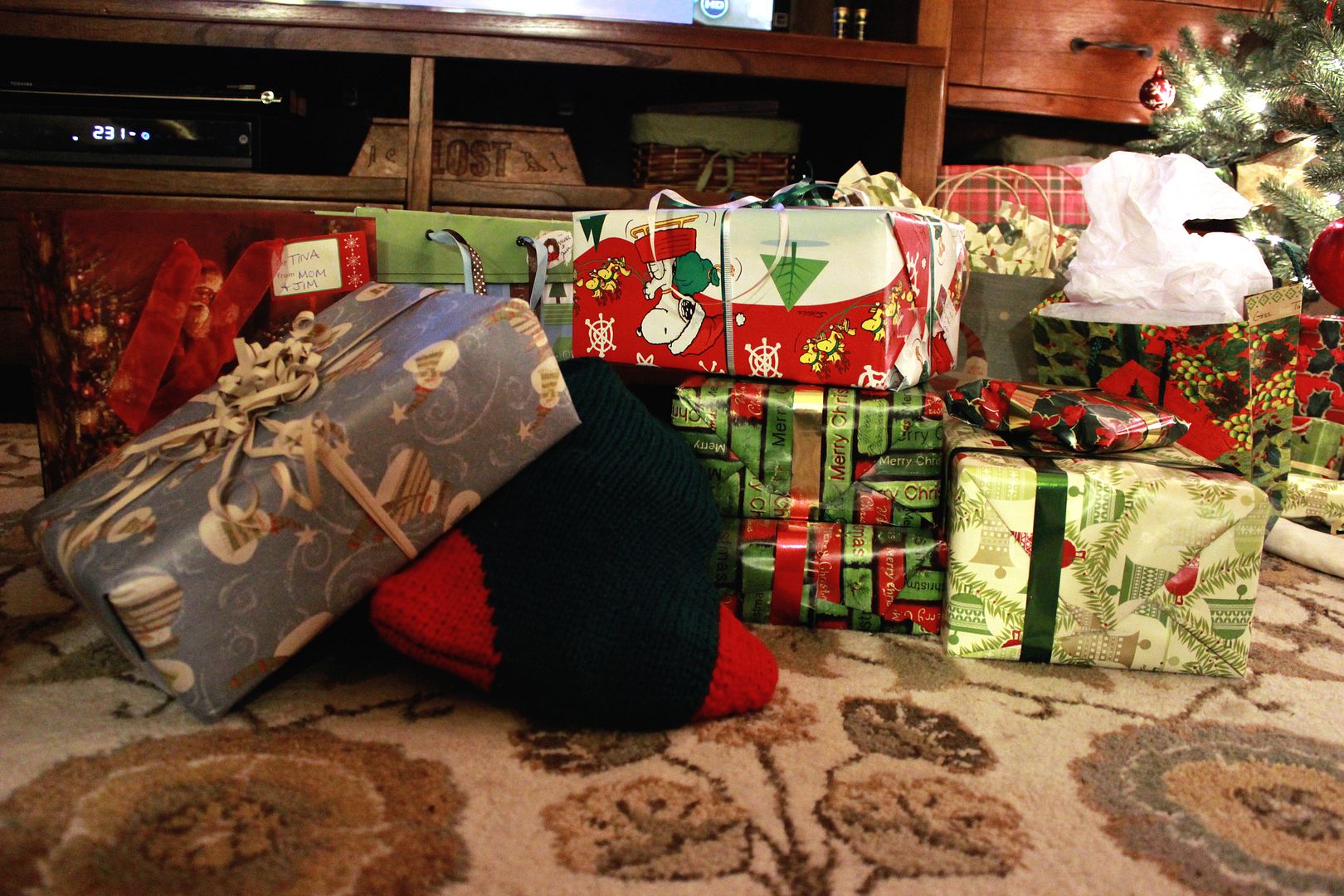 Step 2. Sort and organize. True perfection must go through a period of chaos.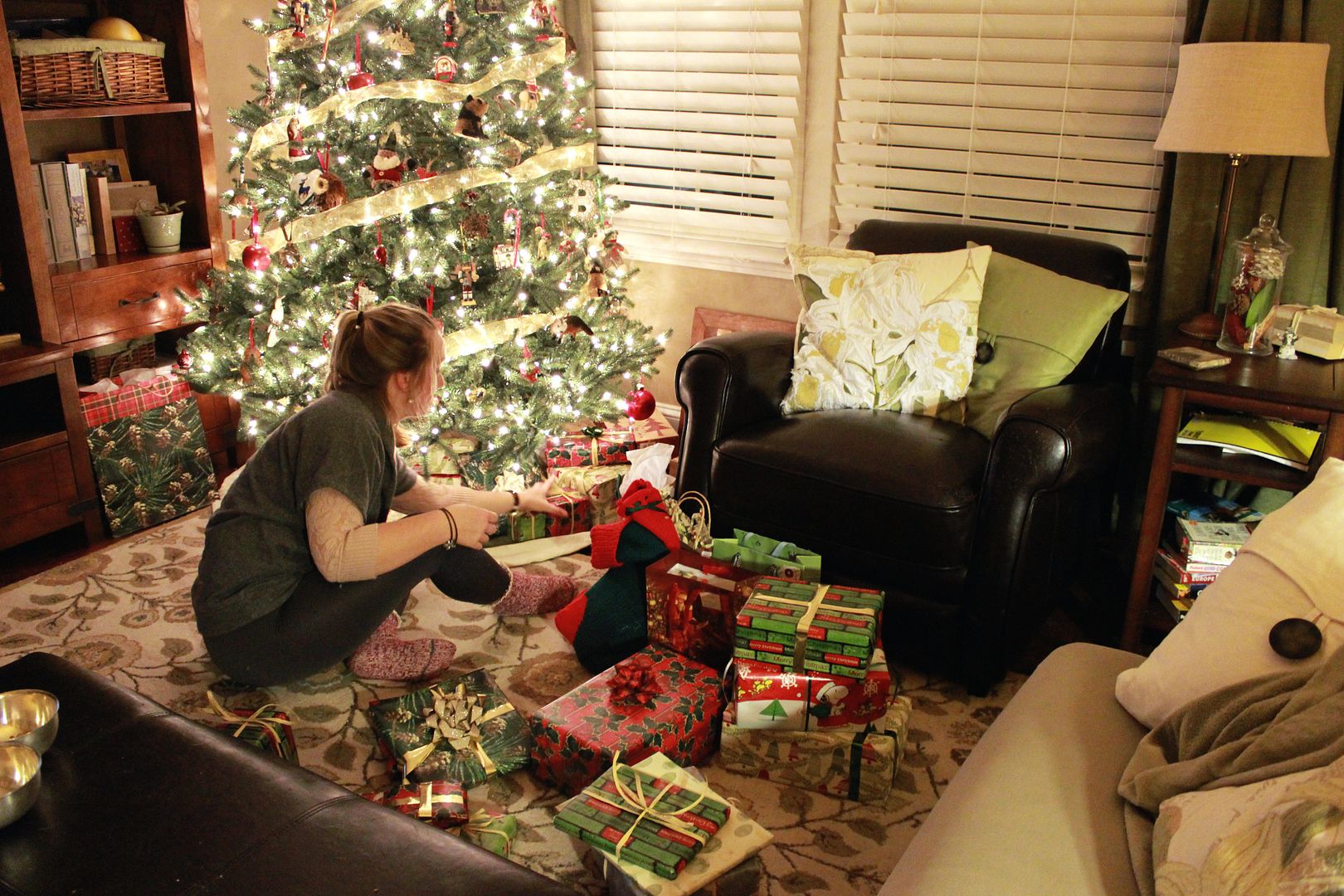 Step 3. Your base layer. The flatter, large, hefty presents make the best background.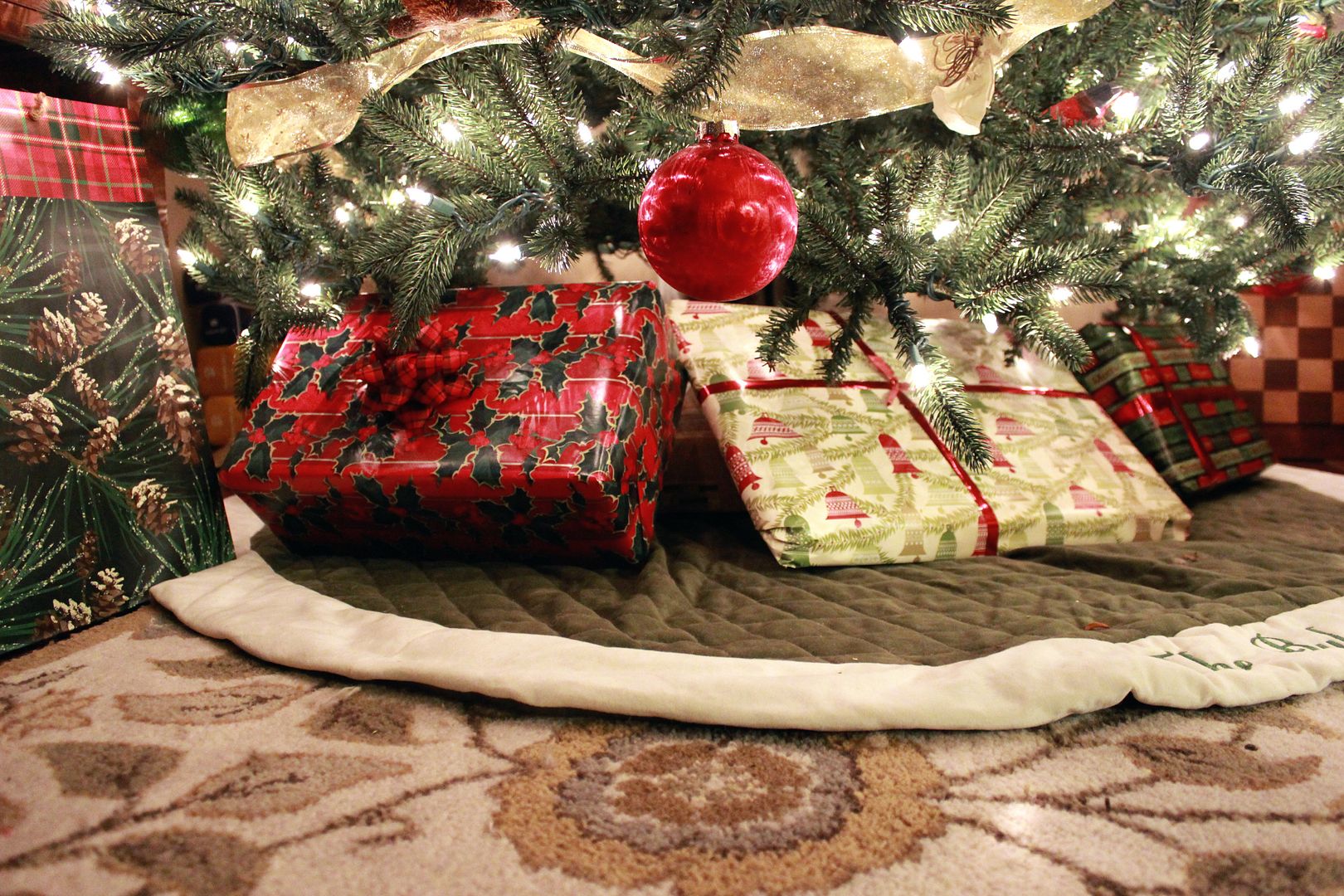 Step 4. Fill it in! Vary the wrapping paper. I refuse to let the same paper touch. Variety, people. It's the spice of life!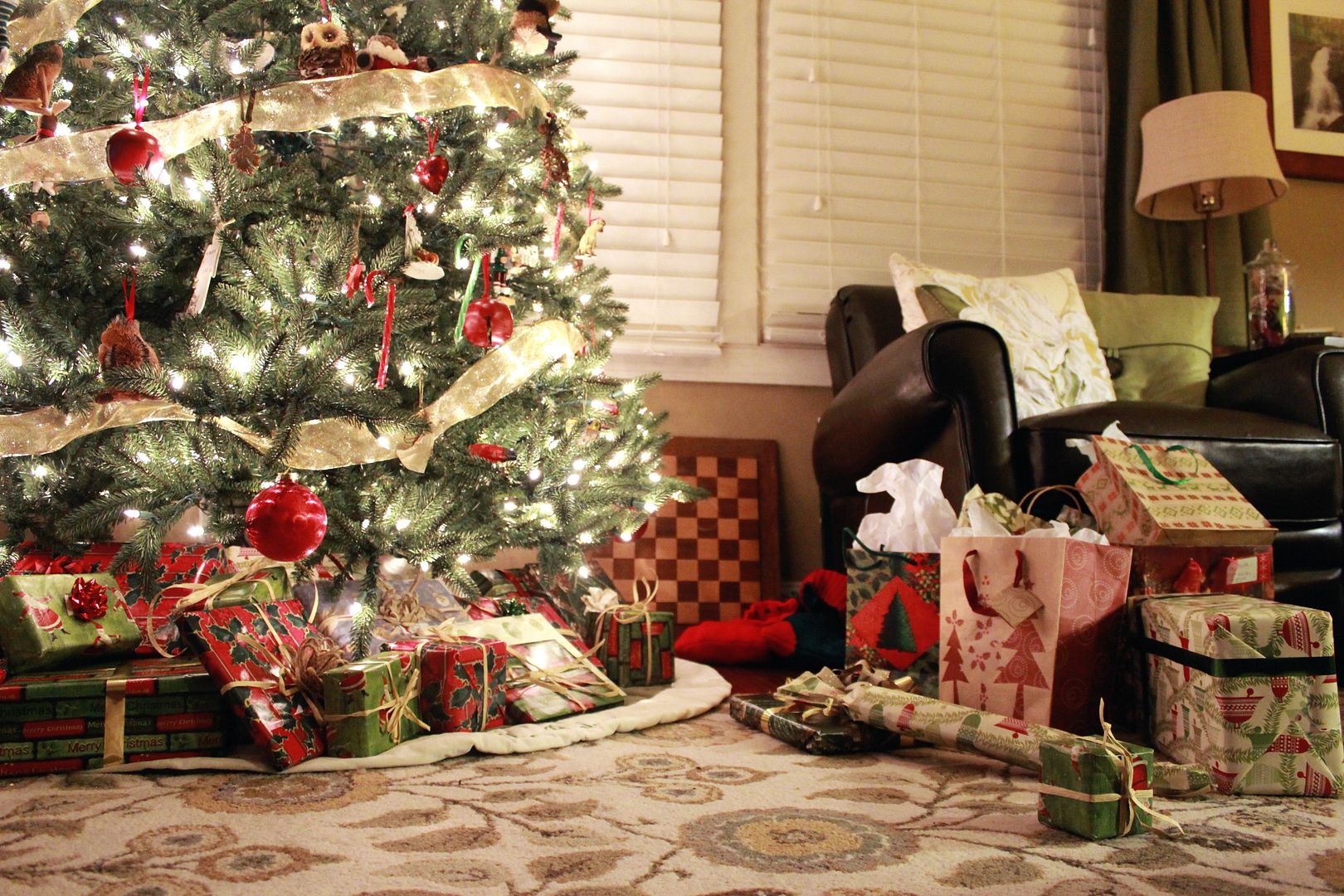 Step 5. Those extras that never made it. Including gift bags. I hate gift bags. And for some reason my mother thought it was a fabulously great joke to play on me this year by putting every single one of my gifts in bags. Thanks, mom.
Step 6. Admire the most amazing arrangement of Christmas presents you will ever see. (& remind yourself to start shooting in RAW so that you can properly fix the darn white balance when this happens…)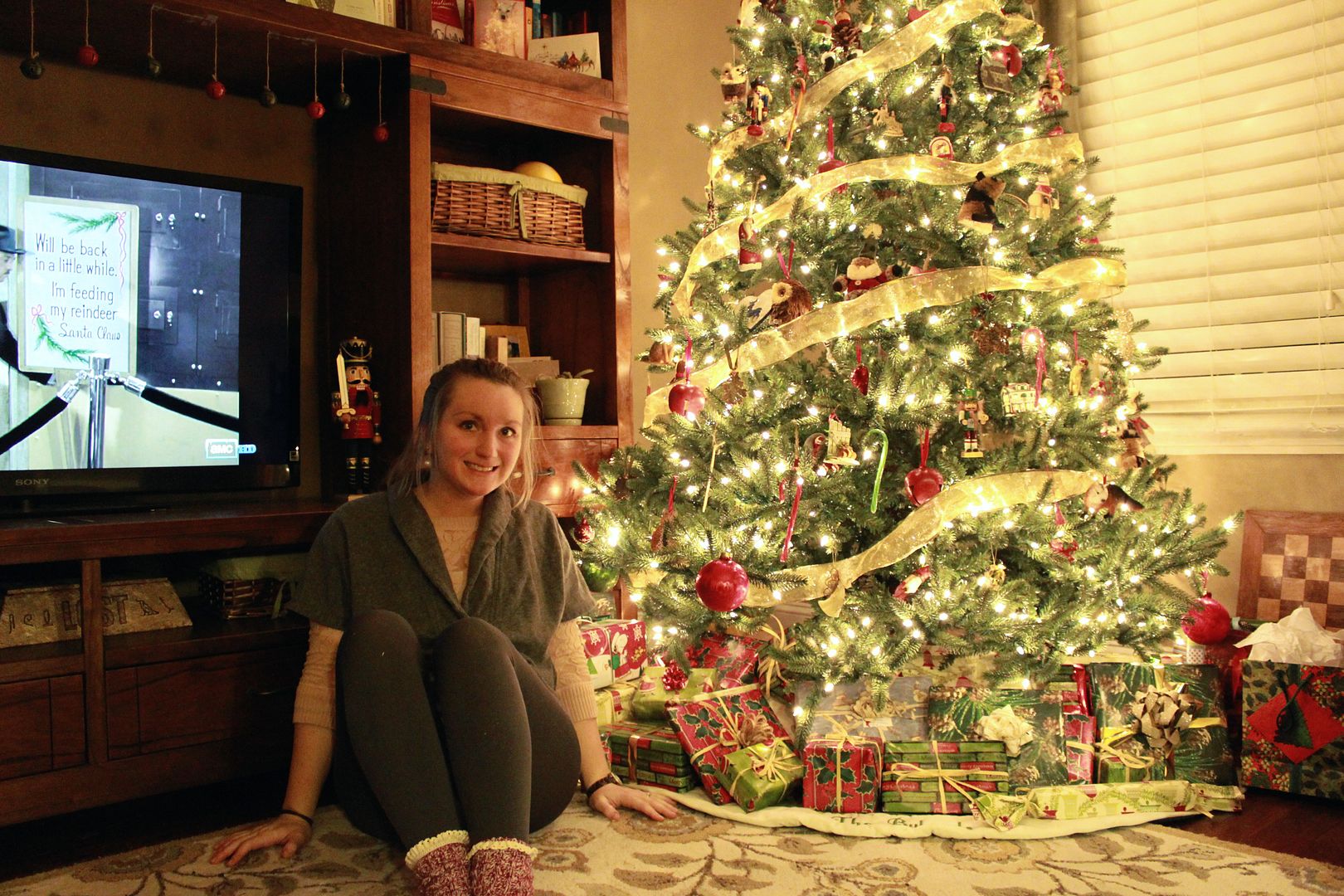 *In all seriousness, I have done this every year since I was a kid. Just ask my mom.*
And now… if you are really going to spend your last possible day here on Earth wandering around my blog…. I'd suggest a few routes:
The Christmas Route
The Wedding Route
The Recent-Trip-To-Texas Route
See you tomorrow. ;)