(Finally got my hands on some tape! Big things are happening here!)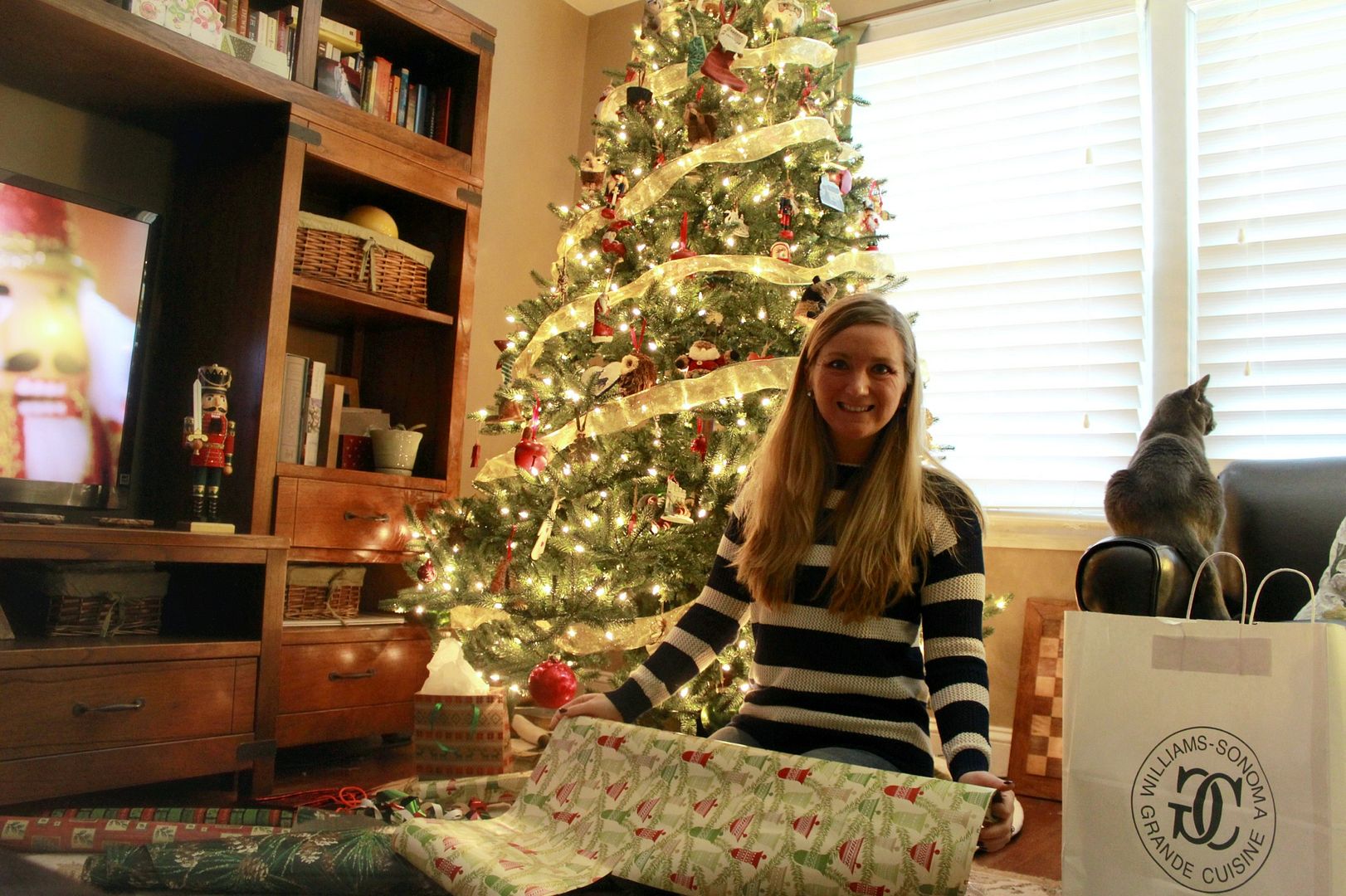 reading The Happiness Project. Still loving it. If you get it as a Christmas gift from me, please read it. Thanks.
writing …. a letter.  Sorry, that's all you are getting out of me this week. ;)
listening to Home Alone. I use my DVR more this month than any other time of the year. The only way to wrap gifts is with a good holiday classic on in the background.
thinking that we really need to figure out what we're doing for a Christmas card this year. We're sorta running behind on that one.
smelling warm woolen mittens. :)
wishing the holiday season could be extended through January. It's almost Christmas already, friends.
hoping that the Skins rip each and every feather out of those Ravens this afternoon. HAIL TO THE REDSKINS!
wearing an old Madewell sweater (nautical stripes, of course) and some comfy Matchstick denim.
loving that I feel caught up on sleep. Woke at 8 this morning naturally. Really loving that my husband woke at 8 naturally, too!
wanting my friends to live closer. Stephanie came home this week and Katie will be home for a few weeks over the holidays. It's so great to see them, but hard to know they have to go back to work, too. ;( 
needing a maid. There. I said it. I need a maid.
feeling sneaky. Just bought a gift for Alex online while he was looking over my shoulder and he didn't even notice. Hehehehe.
clicking through all of the pictures I took this weekend. Lots of good stuff. Such as brunch and at-home spa adventures and the Annapolis Parade of Lights. Coming soon to a blog near you. :) (That would be here, you know.)
Did you miss the other Sunday editions of Currently? No worries. You can find them all here.
And now you should go link up with Lauren!