… where my baby sister makes a guest appearance and we try to get Misha to join but fail horribly….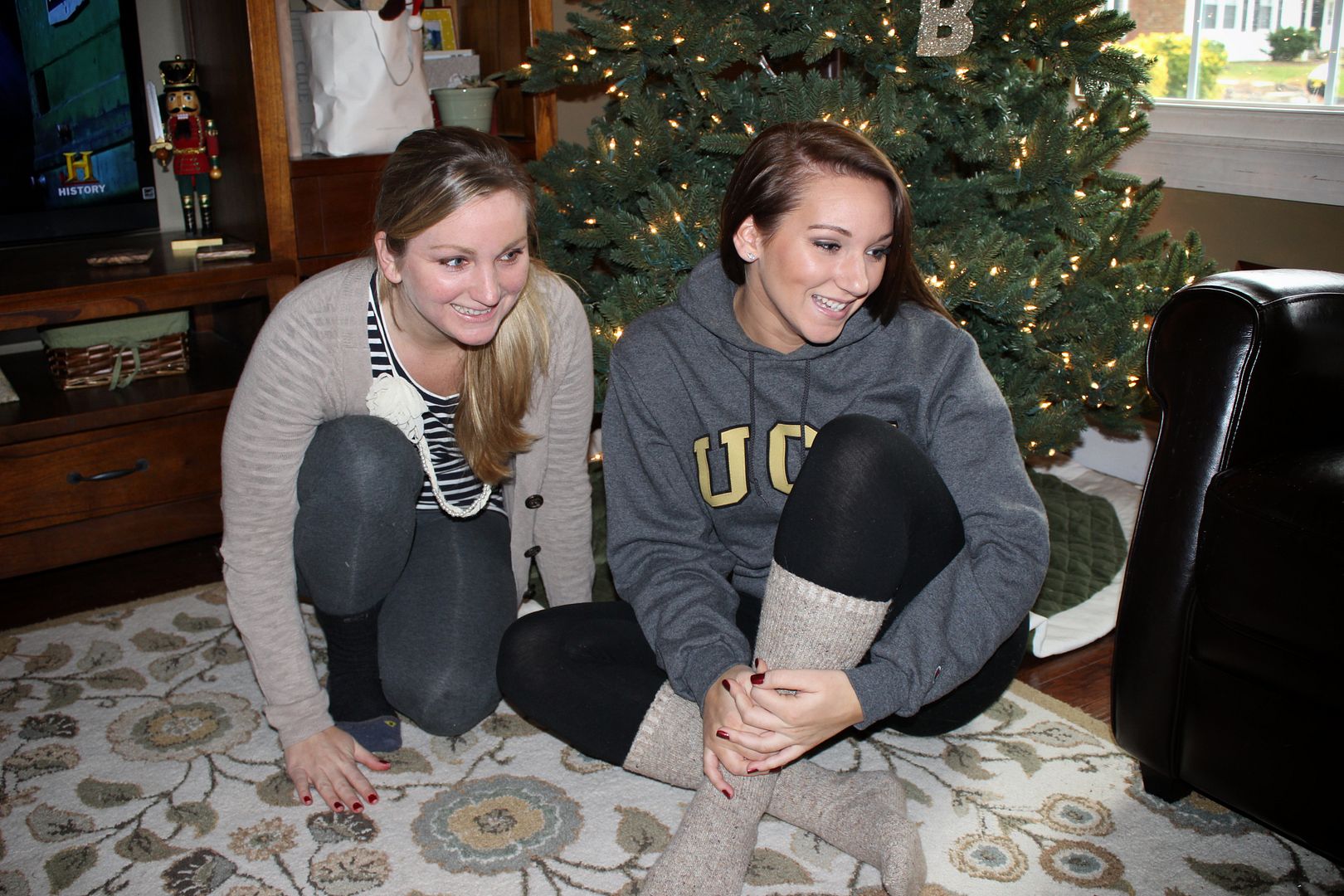 reading the ending of Life of Pi again. I really hate that book but everyone keeps telling me to reread it. So, I decided rereading the ending to remind myself why I hate that book so much would do. Go ahead. Call me stubborn.
writing a sketched out schedule of what December will look like for us. It's busy, busy, busy!
listening to The History of Mankind on the History Channel. We DVRed it and it's an alright program.
thinking that this Thanksgiving break just flew by. Last night I looked at Alex and sighed, "This is the depressing part of break where we're just having a typical weekend night and we have to go to work on Monday." It's so sad.
smelling my licorice tea. So good.
wishing I wasn't back on antibiotics. Stupid sinus infections. Can't I just go one month without being on medicines?
hoping Santa thinks I've been a good girl this year. 
wearing leggings,  navy and white stripes, a cardigan… nothing unusual for me, really.
loving that my husband finally broke down and got an iphone because he realized it would save us money. And now he's obsessed with it.
wanting the Christmas tree to trim itself. We have a pretty decent fake tree because Misha is allergic to pine (spoiled cat, sure, but you should see her have an asthma attack) and those branches aren't going to fix themselves.
needing snow. Lots of it. Not silly Maryland snow. I mean, SNOW. I'm really living in the wrong climate…
feeling a little better… that flonase spray does amazing things for my sinuses.
clicking on those Black Friday online sales and wondering if it's just going to get better on Cyber Monday. I'm going to take my chances and wait until tomorrow morning.
Did you miss the other Sunday editions of Currently? No worries. You can find them all here.
And now you should go link up with Lauren!