Should be easy, huh? And while I can always come up with the standard list (family, friends, food, clothing), it's tricky these days to focus your perspective in the right frame.
Today Alex finished a ton of rather monstrous house projects that had fallen into the "well, if nothing else, we'll finish them before we put the house on the market again" category. It was stressful. Unlike my family, where we did everything from change our own oil at home to build rooms from scratch by ourselves, he's learned pretty much everything on his own in the past three years we've owned our house. And he's not a natural handyman. Oops. As in, he hates it.
So, in typical Tina fashion, I'm sick. Surprised? I'm not. Let me paint the picture here. Alex is cursing the homeowner gods over caulking and nailing into studs and everything in between, I'm trying to clean for tomorrow's party and I just crash. I mean, I pass out. On the bed, thank goodness. But, there I am. And there he is.
It was a rough day.
And on the eve of Thanksgiving, all we could think about is how we don't have enough time, we don't have enough money, we don't have the right jobs, we don't have the right house to raise a family, we don't have, we don't have, we don't have. What do we have? House projects and illness. Been there, done that?
On the other side of all of that bickering, all of those awful thoughts, all of those emotional comments, Misha and Baci curl up on the couch in the cup of my lap and rest their heads on one another. And for just a moment, we could think clearly.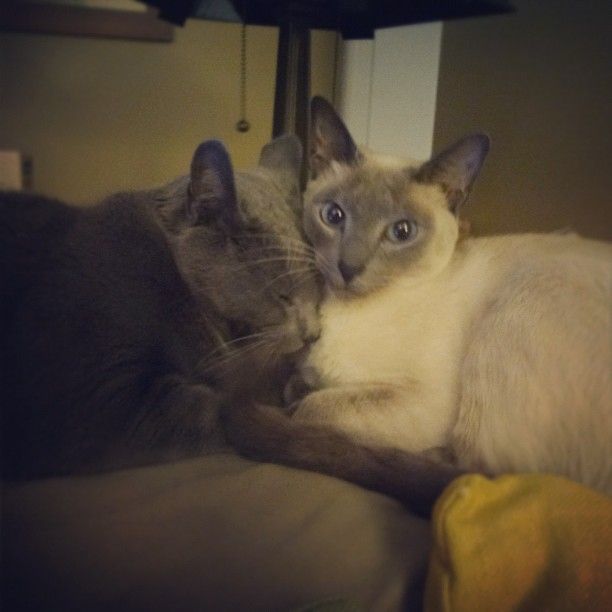 Here's what I've got for you. To help you be thankful:
While there will always be someone smarter, prettier, richer, luckier than you….
at the same time….
there will always be someone worse off than you…..
So instead of a list, I'm just telling you this:
I'm thankful for my life. I'm thankful that the largest stresses in my life are over extremely lucky career choices & who we will celebrate the holidays with & which cities will be best for us to raise a family & the whens and hows of carrying my future babies & how to save for their college & whether to bake a pecan pie or a cherry cobbler for Thanksgiving. I am thankful for my little family.
From all of us to all of you, have a blessed Thanksgiving.