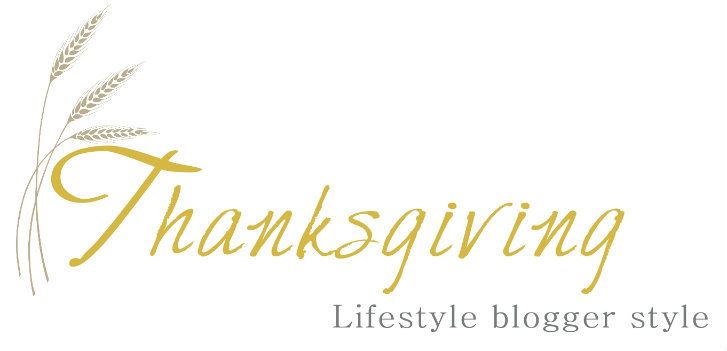 I must preface this post by saying I am not the type blogger you will go to in order to maintain your trim waist over the next month and a half. This is my favorite time of the year and I indulge. And by indulge I mean I blasted Mannheim Steamroller through the house while I did laundry, drank spiced cider with brandy alongside my dinner and now I'm finishing my meal with some eggnog ice cream. And writing you this post……
Ahem. Where were we, Tina?
Thanksgiving. Ahhhh yes. Turkey Day.
Somehow I ended up hosting this year. "Wake up Call "You're a Housewife" Number 46: You host Thanksgiving." Four more days. I suppose if you judged me for that egg nog ice cream earlier, you probably feel my stress and pain by now.
Becoming a grown-up is funny. You plan to hold onto everything from your childhood that means the world to you. But, at the same time, you actually have permission to begin your own traditions. It's a great place to be if you ask me! So here we go.
My Ancient Family Traditions…. all of our Thanksgiving traditions center around our ability to eat. Irishmen who can eat potatoes like the famine is still upon us. Sweet teeth that request not only apple but also cherry, pecan, pumpkin and blueberry pie. German wine. Green jello (more on that one later, I promise). And, of course, the expected tryptophan coma, curled up on the couch watching Little Women.
My Newfound Family Traditions…. so how do I add to those traditions in my new role as hostess? Well, a few traditions presented themselves to me and I'm happy to call them my own now. First order of business? My husband's odd request for Pigs in a Blanket while he watches football waiting for the turkey. I'm not angry about that one. No, this seems like a great idea to me. Second order of business? Proper apple cider. Last year when we prepared the hors d'oeuvres part of our neighborhood Progressive Dinner trifecta, I made the king of all mulled spiced ciders. So that one must stick around. And, lastly, a good turkey trot. My baby sister recently jumped on the racing bandwagon and decided we should all work off our dinner in the morning. Well, I bowed out this year because I am a wee bit nervous about having everything ready for my little fête  However, Alex and I have already made it a tradition of running the 3 1/2 mile parkway in our neighborhood every Thanksgiving and Christmas morning. Rain, sleet, snow or shine. We're out there. And it feels great.
So Happy Thanksgiving to each of you! It doesn't matter how new, how old, how weird or normal your traditions are. Traditions are what keep us coming back year after year to celebrate. So now it's your turn to share a special facet of your holiday with The Sisterhood. Join Sheila, Kristin and I by choosing something from the list below and linking up!
+ Thanksgiving Family Traditions
+ Favorite Recipe
+ Fashion for Turkey Day – What do you plan to wear?
+ What Thanksgiving means to you in one word
+ Your "Pinterest" table decor muse
+ A photo of something you're thankful for
+ An inspiring quote about thankfulness
Powered by Linky Tools
Click here to enter your link and view this Linky Tools list…