Friends, I got crafty. Not only that, but I made you something. This may become your favorite day on my blog. This is why:
Your husband will thank you, I'm sure. I know throw pillows are one of Alex's favorite things. (This is a big, fat lie.) I'll save that discussion for another post. So if you would love to win this crafty project of mine, you'll have to enter to win here. Oh, I should mention that there's more than just a throw pillow to be won. It's sort of a big, fall giveaway deal. :)
Ok. So it was really easy. So easy that I don't really want to share with you. It's embarrassing how easy it was. But it wouldn't be a craft tutorial without the tutorial part.
Before anything else you need words. Words that you want to imprint onto fabric for the lifetime of your new pillow. For you, I've made it simple. I picked out my favorite quote of all times. Isn't it lovely?
Now for the technical parts. You want a pillow cover, a stencil, a pencil and fabric markers. I had planned on making a square pillow cover for you, but I came across this GORGEOUS pillow with a deep, spiced wine back and I went for it. The problem? It isn't a cover. The thing is sewed on. It makes it harder, but not impossible.
So here's where you get started.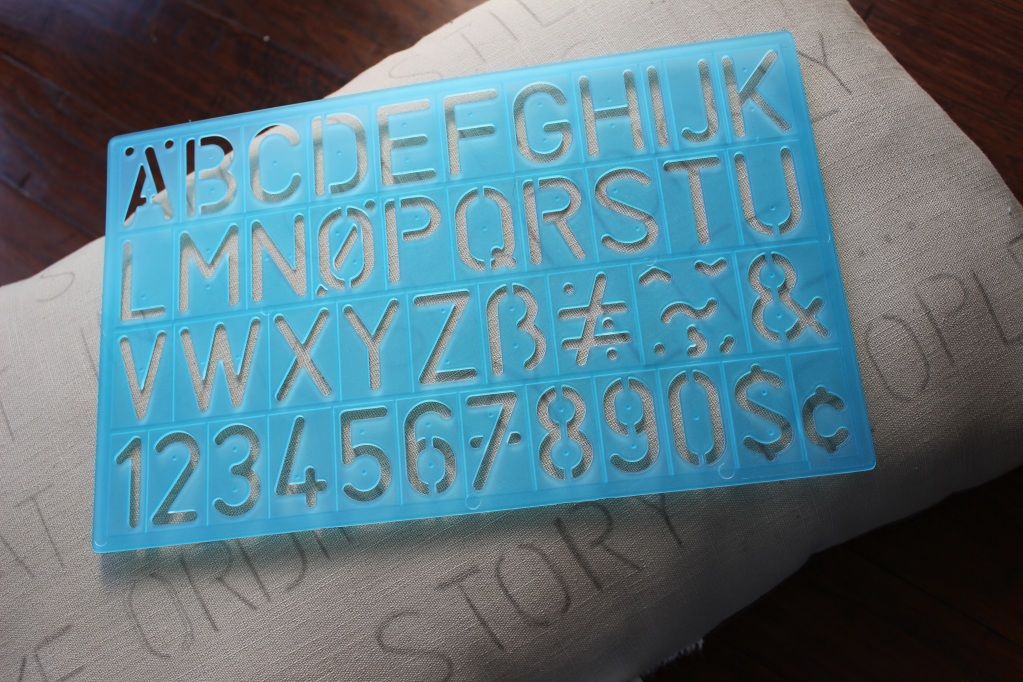 A few helpful tips:
* Map out your quote before you even use pencil. It doesn't have to be perfect. In fact, I think that an awkward letter here or there makes it better. 
* SPELL CHECK. Once you've read through it, SPELL CHECK AGAIN. Fabric pens do NOT come out.
* Heat set the fabric pen. Just in case. I used my hair dryer.
* S's and O's are the trickiest. Be patient and don't rush. Follow your tracing lines.
So head on over and enter the giveaway! I can't keep it in my house forever. I'm already at my "mass quantities of throw pillows that the husband can't stand" max. 
(and, pssss, you can check out the other awesome prizes!)
Learn how to make Sheila's amazing chalkboard frames:
& how Kristin made her perfect little holiday candle: