Katie stayed behind after breakfast so that I could dilly dally. Best friends are good for that on your wedding day. They wait for you to shower extra carefully, shaving slow and meticulous. They talk to you while you brush your teeth for an extra few minutes. They listen to your nervous, excited, random talk about who knows what silly detail to come. And then, double checking that everything is where it should be, they notice you are about to forget your dirty underwear at the foot of the bed. When they are certain (because your head isn't in a place to be certain about packing up and leaving a bed and breakfast right now), they throw your luggage in the trunk and say "Alright! It's time to go!".
We took the quick 3 minute drive from Afton Mountain Bed & Breakfast to Veritas Vineyard at about 10 in the morning. Forty-five minutes behind everyone else. Spears of sunlight beamed down over the mountains, creating a shadow of deep crimsons and burnt oranges over the landscape. The wind was howling in that "stay inside, but near a window because it's magical out here" type of way. I was doing well.
One, maybe two, groups of visitors stood around the tasting room. Prime time to visit before the weekend rush. The fire crackled and snapped for no one but me. Everyone else was too busy to notice. Hugs, kisses, "happy wedding day!" wishes from each and every staff member as we walk through. We know them by name now. And the warm welcome was just what the doctor ordered.
The morning went slow. And fast. Time. For how planned out the day was from 2pm on, the chunk right there in the morning… well, I couldn't figure out whether it was going too slow or too fast. I still couldn't tell you. Until it happened.
Somewhere around 12:30. So early. "Tina. They need you in the bridal suite. It's time for your hair and makeup." I quicken my pace. Busy myself. Mutter something or other in the form of an excuse. I'm sure it was decent enough. But it only lasted a few minutes. Someone else. More excuses. It was Katie who finally led me upstairs to the bridal suite. Where I lost it.
Nobody warned me about this part. The part where the bulldozer runs you straight over, without looking back. It speeds up, too. Faster and faster. Once it starts running, it doesn't stop.
"It's okay. It happens to every bride. But he loves you so much and you will be…."
"No, it's not that!" I am not sure how I did it- how I formulated words to describe the flooding emotions that kept me from moving forward with my day. But I did. "I don't want it to start because once it starts, it will end. And I don't want the day to end."
But I let it happen. I let the day start. From here, a year later, I understand why I lost it. But I wish I could go back and tell myself that every day after that day's "end" will be better than I thought life could ever be because that special, particular day, in fact, "ended". And now I am my best friend's wife. And he is my husband.
Being a bride is strange. Obsessive amounts of blood, sweat, and tears feed into that one day. When, really, it's about the lifelong adventure that follows that one day. So, yes, I melted into a slobbering mess over the fear of October 21, 2011 coming to its inevitable close. And, yes, I am happy that it ended.
(I bet that you were wondering when the pictures would begin. Or, you just skipped down to this point and that's okay, too.)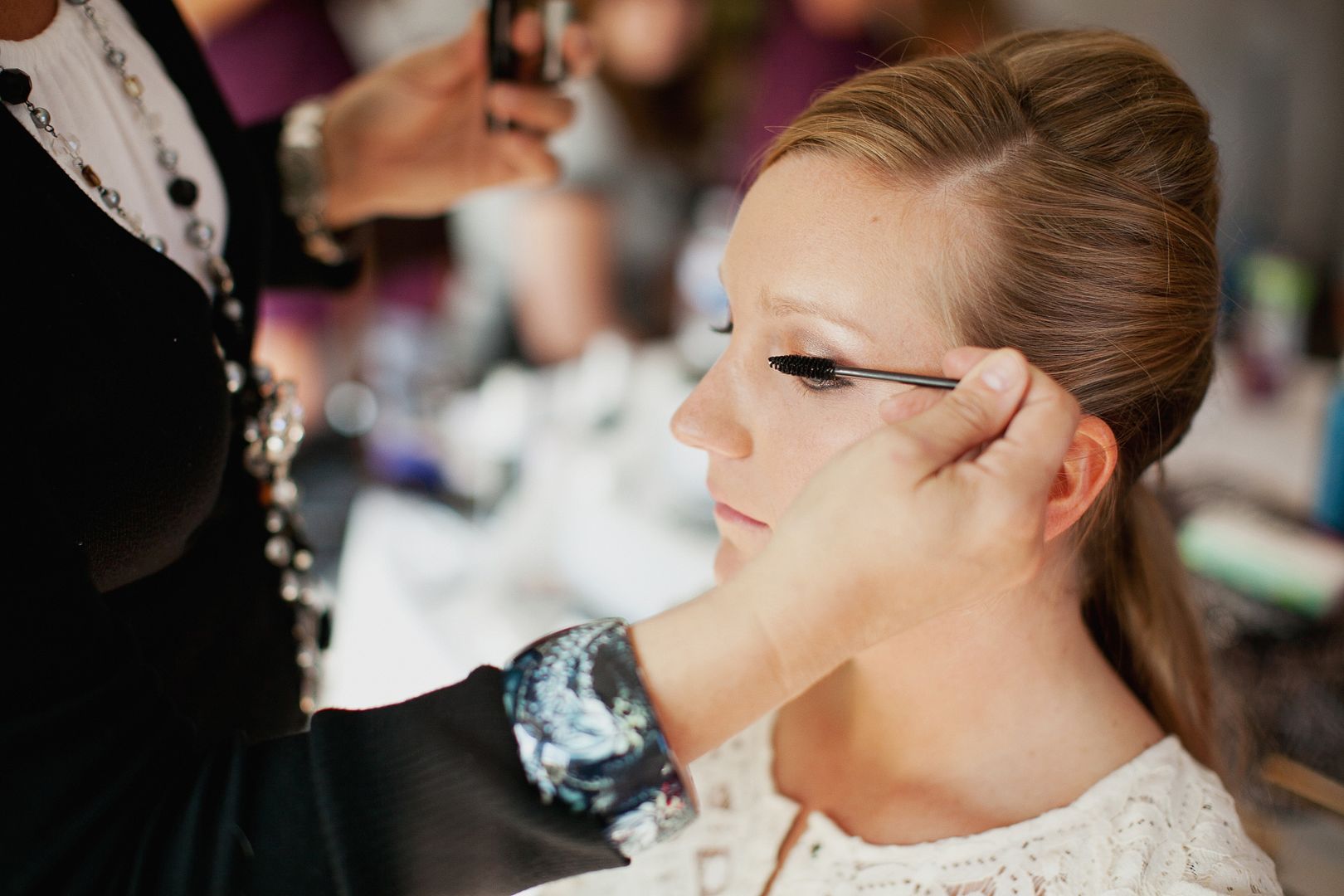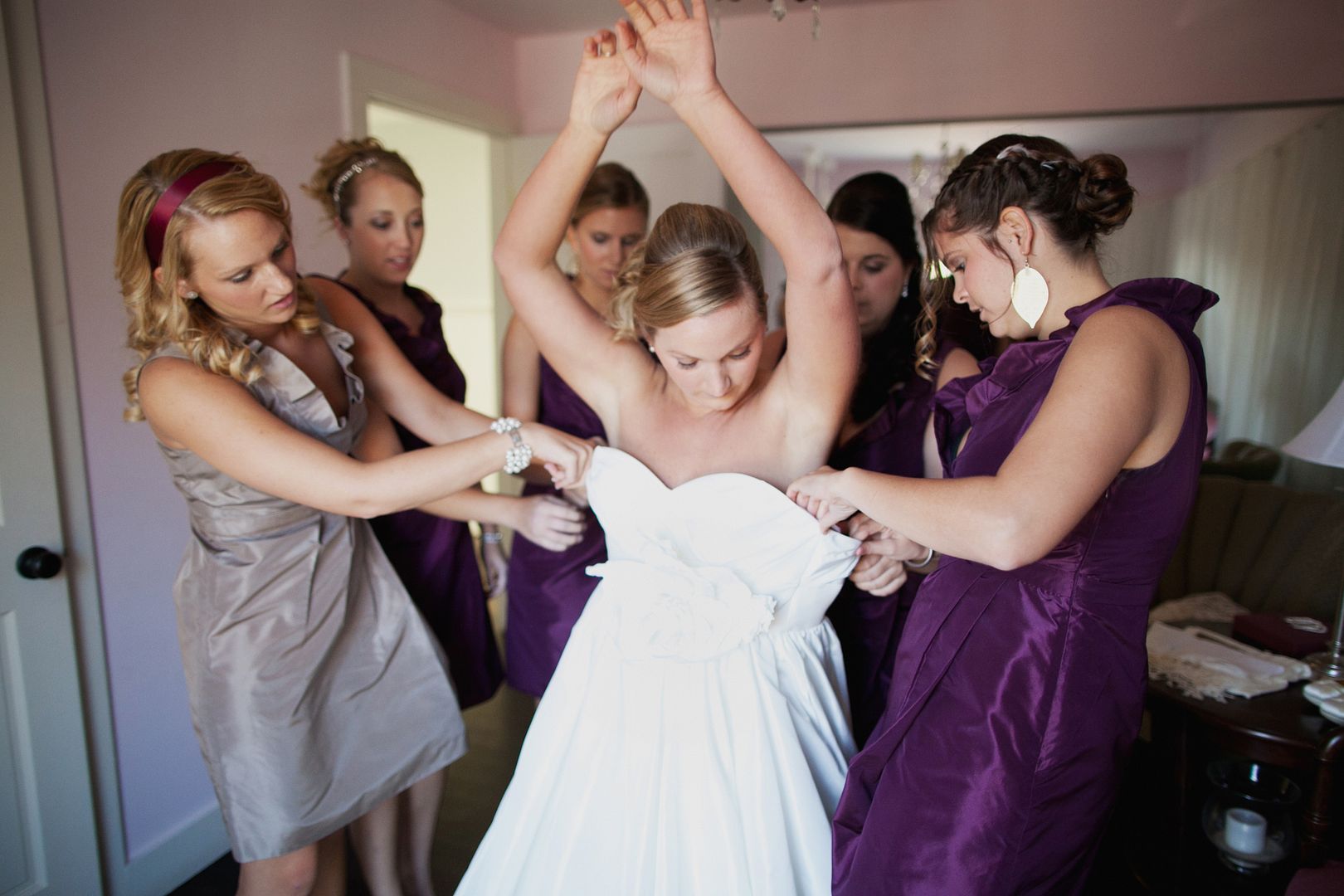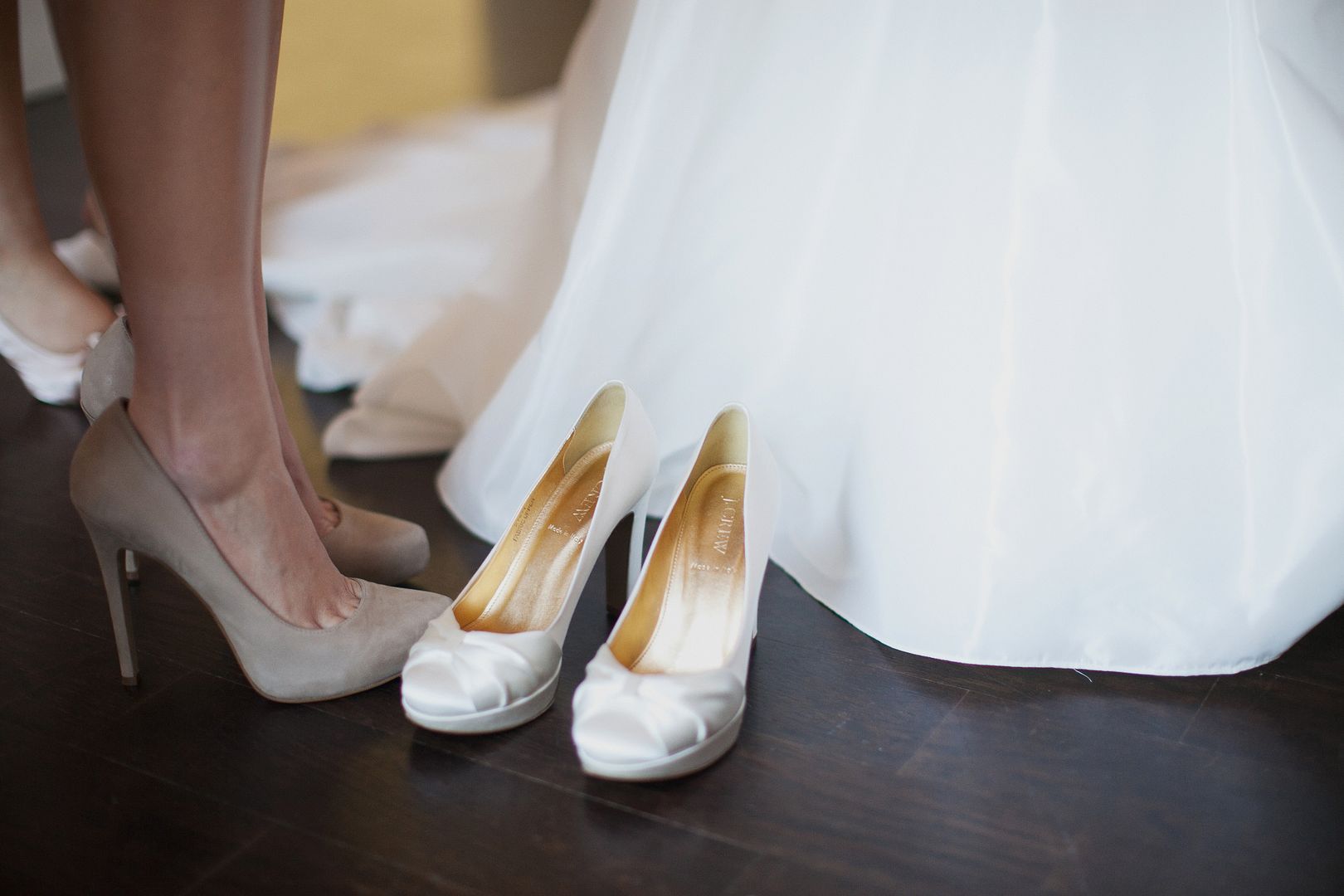 P.S. Have I told you yet today how amazing Jodi & Kurt are? Yeah. They took all of these pictures. They made me look beautiful (sorry, it was my wedding day. I'm allowed to say that).
To see more of our wedding, go here. :)