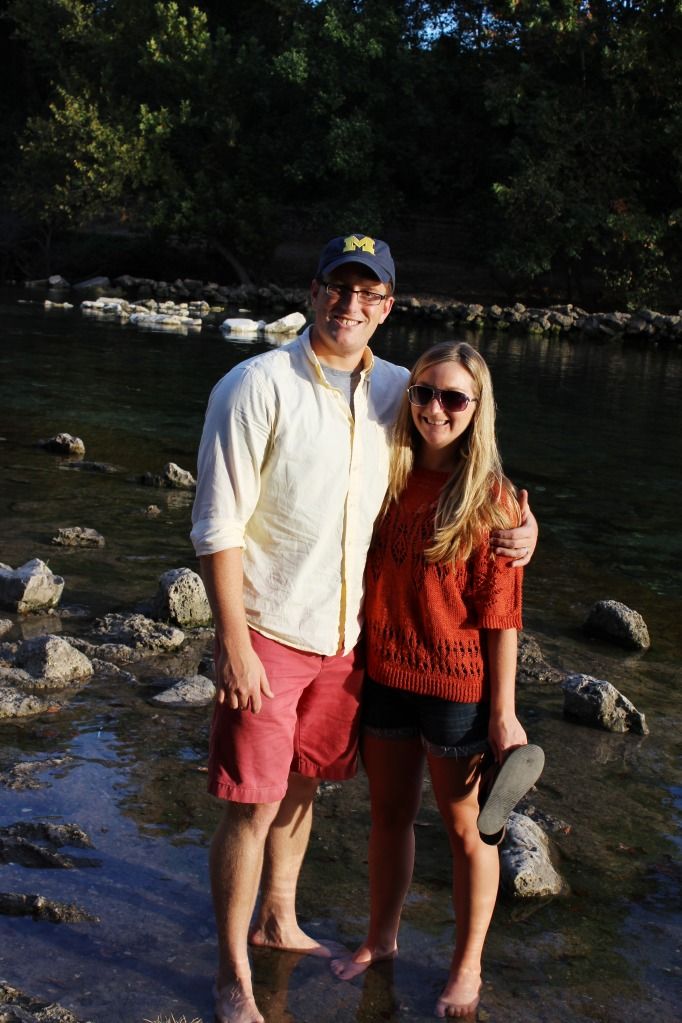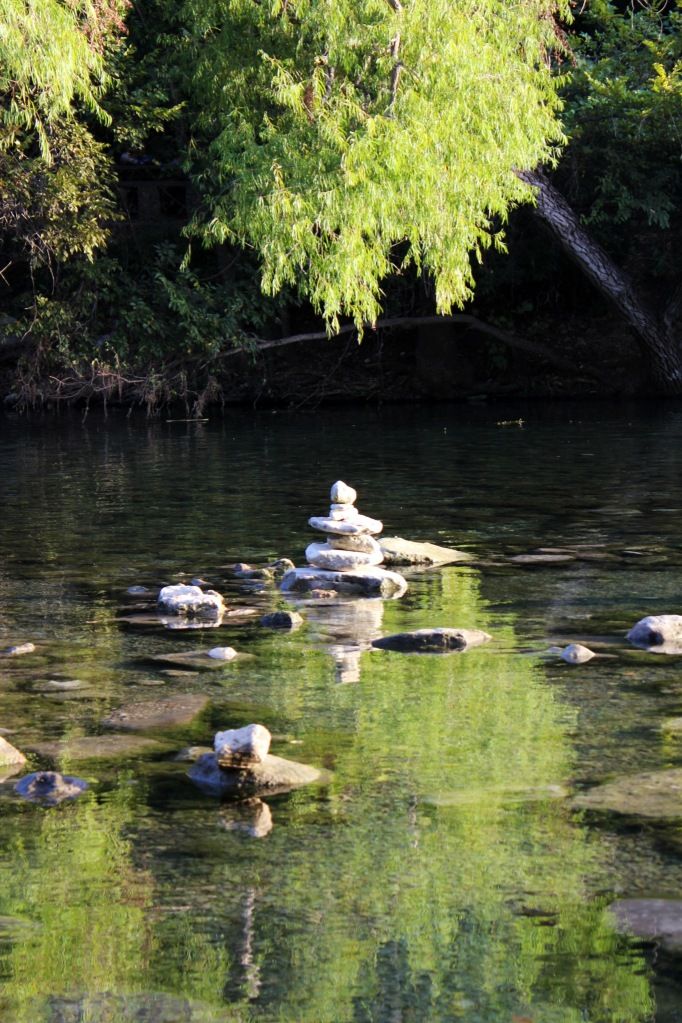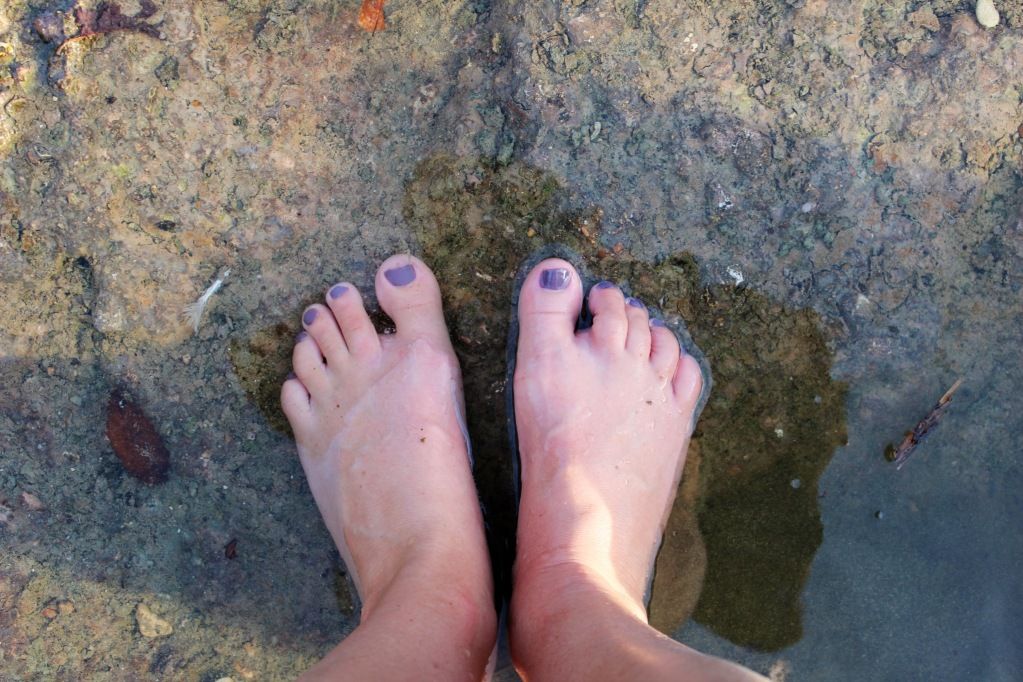 Take a good look at this photoset. Somewhere along the way, taking a pleasant evening stroll through Austin's Zilker Park with my cousins, I got bit by bugs. Bigtime. On my feet. And all I know is it was not mosquitoes. After swelling to twice their size, and bringing my face and windpipes along for the swolen ride, I'm this side of a trip to Patient First, 3 prednisone pills, special steroid cream and rest. Things should be (hopefully) looking up in the next few days. Some say fire ants. Others say a plant. Others throw their hands up in the air and just say "ew". I say. "Please get better soon, my little pieds" (and after looking at pictures of ant bites online, I think it was fire ants). Ugh.
Ironically, I snapped this ridiculous photo of my feet at the park. Obviously prior to my unknown killer's attack. The irony.
Just a minor sacrifice to the travel gods in return for spending time with my cousin and finally meeting his absolutely amazing wife and daughter. God, I love my cousins. Despite the endless torture that comes with having solely male cousins for the better part of my childhood, they are the best cousins in the universe. Since the last time I saw John, he enlisted in the Army, got married, moved to Fort Hood, deployed, had a baby while deployed and surely grew up quite a bit. I guess I can't call him John-John anymore. (Yes, I just blasted that over the world wide web.)
I may be hesitant in the future to voyage into the great, southern outdoors. I have absolutely no interest in coming in contact with fire ants ever again. But man, I did enjoy our jaunt around Barton Springs there in Zilker Park. Between dodging the runners on the path, searching for itty bitty little lizards, and playing around with my new camera, it was a great way to spend an evening getting to know John-John's family.
So start getting used to seeing pictures of me with a swollen face (thanks, fire ants) because it didn't stop me from enjoying, no loving, our trip to Texas last week!
Oh, and thank you for all of the birthday wishes! It was surely a birthday to remember!
*Filed under Social Life and Wanderlust Life*