Coming to you from Texas! Howdy!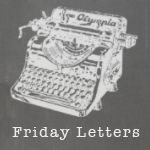 Dear Baci and Misha, We miss you. Hold down the fort for a few more days and we'll be back before you can meow.
Dear Kate, I LOVE LOVE LOVE my amazing fall care package! Thank you! I mean, seriously, not only was it awesome, but it came in Washington Redskins colors. Who cares if they lost last weekend? HTTR! Here are some pics from the care package!
Dear Texas, I'll give it to you- everything is pretty big out here. But what I'm most impressed by is your near lack of taxes at all! Holy cow!
Dear Alex, Thanks for taking me out in San Antonio last night! It's been awhile since we've had a proper date. Plus, it's about time we finally went to Howl at the Moon! So much fun!
Dear my awesome Texas cousins, Thank you for showing us an amazing time this week! We're letting time slip by too far without all of us seeing each other. I miss you already!
Dear Readers, Stop by tomorrow! Yes, on a Saturday!