Nine?!?! Oh my. I really need to find my creative juices here…. (deep breath, Om, close my eyes).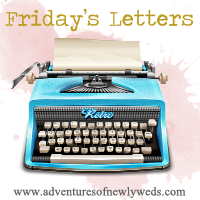 Dear summer, You're over. Back to work on Monday. THANK YOU for making a speedy exit off left stage. Try to keep away for awhile now, okay?
oops… Dear summer, Those words up there were pretty severe. Generally speaking, you are too hot and too humid for me. But, you came with some pretty awesome memories and I can honestly say I had a pretty darn good time. :)
Now… that being said…. 
Dear autumn, HURRY UP ALREADY! Football's begun, the grocery store has out Halloween decorations, the little sister is heading back to college, and J. Crew has all of their shorts on sale. This means you are supposed to be here now. No, be here yesterday.
Dear Michigan, I miss you (and your amazing sunsets). I've had sinus problems, toothaches, troubles sleeping and a strange appetite ever since we left. I contribute it all to the fact that we are back in Maryland. 
Dear little sister, Baci says "Don't go!", but have a good sophomore year at UCF! Work hard, play harder. We'll miss ya.
Dear RG3, I'm counting on you. Not only because you have a super adidas deal, or that you have the potential to bring the Redskins out of the ashes, but because you are representing my maiden name. MAKE ME PROUD, GRIFFIN. (And my birthday is September 29th if anyone wants to buy me a jersey, hint hint)…
Dear Misha, We've got to talk. I can't have you being so sweet every night now that I've got to start waking up for work again. No. Just, no. Stop being such a snuggly furball.
Dear this entire week, I have never, ever, ever been as unproductive as I was this week. I slept in until the clock said "pm", I stumbled downstairs to the couch and cuddled with the kittens for the entire afternoon, ate "breakfast" at 3:30 in the afternoon, and stayed awake until 2am. I haven't done this since I was 12 years old. Sloth is the most awesome vice ever!