Because I spent the entire day in the car, I feel like today should be considered Friday. I hope you don't mind.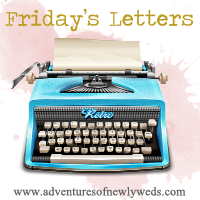 First off, Dear truck driver on I-70, next time you want to catch your truck on fire, think about the thousands of commuters and travelers you will inconvenience. Being completely stopped on the highway 10 hours into our drive home is not my idea of a practical joke. Nor is adding 2 hours to our already long drive. I'm not amused.
Dear Pam from Our Love Nest, Sando from The Daily Deelight, Brie from Recipe for a Beautiful Life, Nadine from Back East Blonde, and Rachel from The Random Writings of Rachel, thank you for being awesome guest post bloggers this week! I owe you all big time!
Dear Lake Michigan, You've always been my first home. I never want to leave but, you see, I've left my life down here in Maryland. You understand, right?
Dear Readers, stay tuned. I've got material unlike anything before from this trip and I can't wait to share it! (after I unpack and catch up on sleep)