What a week! I apologize for the length of these letters. However, there were many letters to write this week. Don't worry, I've coated this baby with plenty of pictures!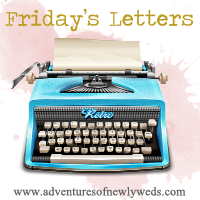 Dear grandma and grandpa, you inspire me daily. I love you both very much. Congratulations.
Dear Peabody Orlando, besides turning the water off midday Friday, having your coffee machines break Saturday morning, and purchasing the world's most unsupportive pillows, you were a pretty awesome place. And the ducks were cool, too.
Dear Florida sun, Thank you for going easy on me. You sure are strong. And you left me all glowing and golden after the weekend. Fabulous.
Dear Summer School, I'll miss you. It was great while it lasted. And who would've thought my fish and snails would have survived? Score one for me!
Dear Leadership Development Institute, get ready because here we come! The moment I received my acceptance letter, my first thought was "Oh, I hope Alex got in, too, because that would be awkward". And he did! Here's to the start of a new chapter…
Dear Black Garden, ahhhh my favorite beers in one, gigantic drink??? Thank you for entering my life. (It's Guinness and Hoegaarden in case you were wondering).
Dear Laptop, please don't scare me like that. I really, really need you in my life. I'm glad your trip to the computer doctor went well. #Ican'tlivewithoutyou
Dear Batman, I liked you in this one best of all because you had Robin and Cat Woman. And let me just say, Joseph Gordan Levitt, you turned into one hell of a good looking man. And my thoughts still reach out to Colorado…. 
Dear Hubcap, you really know the way to my heart. Mmmmhmmm. Now is a good time to tell you my thoughts on cupcakes. They don't make sense. I tear the bottom part off and squish it on the top like an Oreo…. or…. a macaron…. & my husband gets that about me.
(and while we're on the sweet tooth front)
Dear Publix, I've been saying this my entire life, but you make the best key lime pie.
(over and out)