And, just like that, we're nearly halfway done July. Thank goodness because with August comes some fabulous plans in this girls life.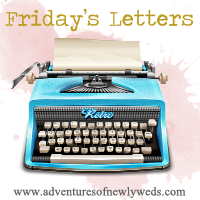 Dear Volkswagen, We love you. We love our new Jetta, too. After researching around the clock, you, my dear friend, came out the winner. I'm sorry your dealership lost money on our car, but, then again, no. I'm not sorry. You'll make a @(*$$ profit on another car this week. It'll be ok.
Dear turbocharged direct injection, We love your speedy little diesel engine because you give us amazing gas mileage. You're not too shabby of a ride, either. I don't think we'll ever buy gasoline engines again. Exhibit A: 
(that's an average rate of 50.6 miles per gallon, if you couldn't tell)
Dear Weather, I knew you could do it! Way to go! Us humans prefer double digit temperatures. 
Dear Independence Day, Sorry I'm a week late. Oops. Patriotism can be any day, right?
Dear Hubcap, I love you a lot this week. It's been a week of the little things. Stir them all into a giant pot and you've got the best kind of love.
Dear kitchen, I'm baaaacckkk. Brand new car= eating at home more often. We honestly forgot how to do it.
Dear Baltimore, you make me laugh.
Dear Wimbledon, Why do you break my heart every year? You come back soon now, ya hear?