And onward with the weekend….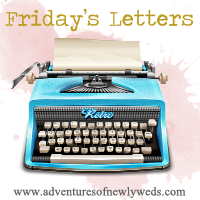 Dear You, Up There, Thanks for looking out for us Saturday afternoon. Our 20-something, religious un-identities may not have the answers to it all, but we surely know that someone was looking out for us when the car suddenly dropped from 75 to 20 miles an hour in the middle of the highway.
Dear Derecho Storm, You were WILD. (Reference split tree falling onto Sean and Kerry's house below). However, did you really have to damage the power lines that much? Because of you I lost two days of summer school pay that I'll never make up. That's not cool, Jericho, not cool.
Dear Running Hare Vineyard, you were hot, but fun and provided a beautiful backdrop for chick gossip without the boys around. 
Dear unnamed Hyundai dealership, teach your sales team some social skills. Playing backseat driver during a test drive where you don't allow us onto a road with a speed limit above 35 mph, followed by constantly condescending us with comments such as "There's no point in showing you inventory because it changes daily" and "Now I have to go tell my boss you aren't buying a car today" is no way to get us to buy a car. Stop emailing us and get a clue. We WON'T be back.
Dear Wimbledon, GO ROGER. (Sorry Djokovic). Oh, and GO ANDY!!!
(that's me, at Wimbledon, in 2006.. as the sign says)
Dear scorching heat and humidity, Okayyyyyyyyy. You've overstayed your welcome. Goodbye.
Dear Independence Day, honestly, you were as great as you were because I celebrated with old friends.
Boom.