So after months of reading (what seems like) every bloggers Friday's Letters, I'm contributing. To be honest, I didn't get it at first. But then, as I read week after week, it began to make sense… documentation of sorts on the craziest, happiest, tiniest memories from the week. Happy Friday!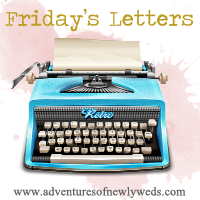 Dear my trusty Oldsmobile, thank you for taking care of Alex and me on our overnight 15 hour drive down the prairielands, up and over the mountains and back home from Michigan. Your tires may be bald, I've neglected your cracked windshield for far too long, and you probably wish I'd change your oil. So, seeing as you had plenty of reasons to be mad at me, I'm very grateful that you didn't do anything stupid driving through the middle of nowhere at 1am Sunday morning.
Dear summer school, I think you and I are going to be great friends. Despite the fact that you wake me up early four days a week, I'm pretty sure we'll get along just fine. Just don't be mad if I kill off my aquarium… because I'm bound to.
Dear Bozo, YOU'RE HOME!!! See you tonight because I love you so. :) It will be an awfully wonderful summer with you back in the States.
Photo courtesy of Jodi Miller Photography
Dear Stephers, I'm honestly pretty glad Alex and I didn't join you on your date to Kings Dominion yesterday. I would've melted. BUT, I can't wait to stomp around Annapolis tonight with you in these bad mommas.
Dear Today Show, I don't really appreciate your schemes. Rock on, Ann Curry. I love you.
Dear Arm Party trend, let's be honest. You look adorable and I've gotten rather used to stacking bracelet after bracelet on my wrist each morning. BUT… this trend isn't computer-typing friendly. You're lacking in the functionality department… admit it.
Dear Facebook, I did it. Are you happy now?
Dear Cards Against Humanity, Because of you, I will never be playing Apples to Apples again. That's a big deal.
And lastly…
Dear summer, I've never been your biggest fan. I'd rather have "summer break" in the fall or the spring, when the weather isn't dangerously hot. My blood doesn't have the capability of thinning enough to enjoy this 100 degree nonsense. Please, hurry up and get a move on. I like your neighbor, autumn, the best.