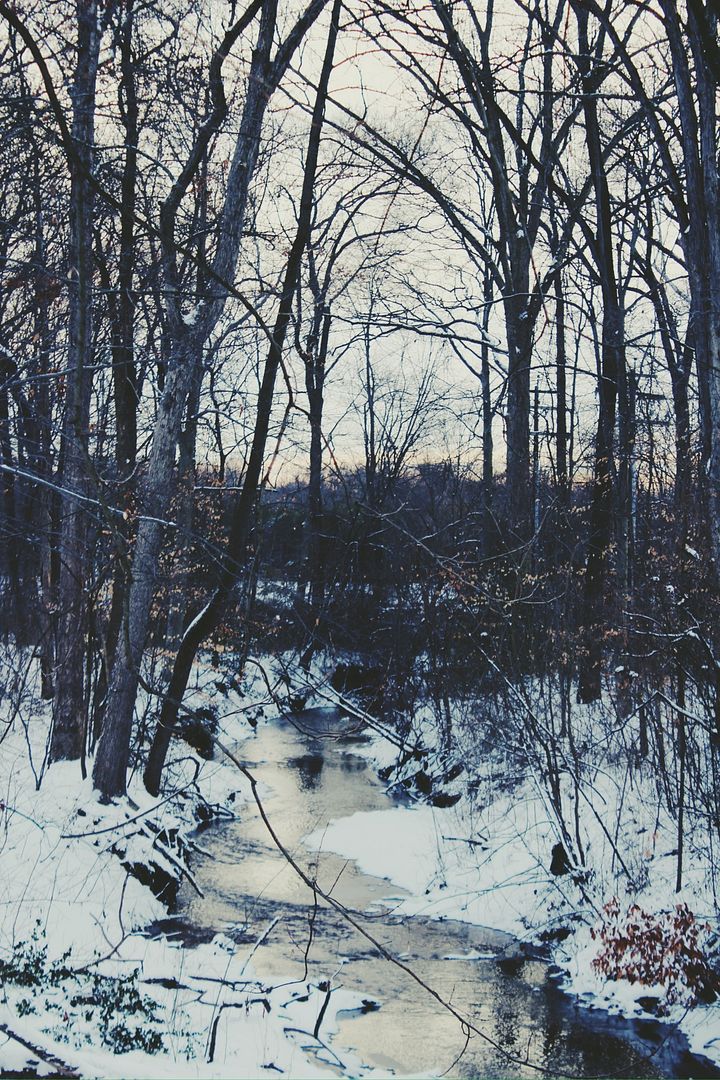 They say that Maryland is the one place you can see daffodils covered in snow. Well, that's clearly an exaggeration, but winter likes to come late over here and we do tend to get these March snowfalls.
That being said, for all of the love I have for the winter season, I'm rather eager to see buds creeping out of these barren branches. It's getting to look a bit dead all around us and I fear it's rubbed off on our daily lives. Things are restless and exhausting all at the same time. Days are getting longer and yet they seem even shorter. We're cozy in our wintertime cave of a home, but it's time to wake up from hibernation.
And the daffodils aren't out yet. So this snow in March thing really can't count, can it?
Anticipation is the most difficult emotion for me to understand. I think I actually hate it. I've learned that living in the moment is one of the more difficult things for me to do. I'm always looking ahead. And right when I find time to be in the moment, my mind wanders off to something else I have to be thinking about in the future.
Come July I'll be praying for snowfalls. Even two months ago I was praying for snowfall. And now all I can do is dream of spring. It's difficult, being in the moment. But, as the husband and I took a snowy walk this afternoon, he exuded with happiness over the beauty of the white blanket covering just about everything, I remembered that I, too, love the snow. And so I stayed in the moment, if only for that one moment.