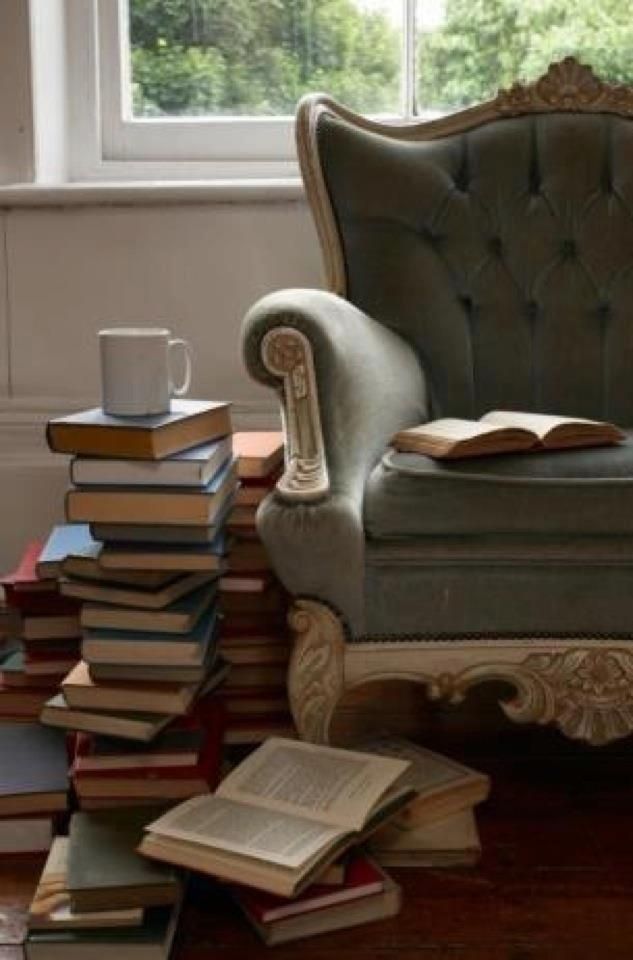 image source
In an ancient life, I devoured books. Hours at a time, I'd read, read, read until my eyes couldn't take it anymore. Sometimes I would put a book down as I neared the ending, just to make it last a bit longer. I'd read two at once, staggered so I was only a few chapters in with one and near completion with the other. My eyes never grew tired and my time never ran short. It was simple, really. I'd make myself comfortable, open the book, and read.
There's this Thanksgiving morning that sticks with me in that haunting way where I think about it at the most wild times (it's for that reason it'll probably go down in history as a top ten moment of my life without any real substance), and in this Thanksgiving morning I'm reading books on the hand-me-down love seat my parents let me keep in the corner of my bedroom. I read book after book and I could't tell you which they were, but it wasn't the Macy's Thanksgiving Day Parade, that's all. Probably the first year I did that. Not watch the parade, I mean.
I don't read very often these days. I keep a book on my bedside table, earmarked somewhere in the middle-page depths of reading. Not quite halfway through, but far enough in that you're absolutely committed. Then, I'll jump on public transportation for a long ride somewhere else, or I'll have an anomaly of an afternoon when I can relax, and I finish it. But mostly the books hang out on my bedside table.
I do listen to audiobooks. So that's where this post is headed. I've got a great long list of books I plan on either reading or listening to this year, and I figured I'm more likely to complete the list if I actually posted it. So here it is.
The Great Book Vow of 2014 (the first fifteen titles)
1. The Yonahlossee Riding Camp for Girls by Anton DiSclafani (currently listening to so this one will be completed)
2. The Fountainhead by Ayn Rand (never read these as a teenager and I feel left out)
3. Atlas Shrugged by Ayn Rand
4. The Fault in Our Stars by John Green
5. The Brothers Karamazov by Fyodor Dostoevsky (started this one last year and never finished, but I ca do it)
6. The Invention of Wings by Sue Monk Kidd (didn't you just love The Secret Life of Bees?!?!)
7. Gone Girl by Gillian Flynn (because I feel totally left out of the fan club)
8. Inferno by Dan Brown (people keep telling me to read this one)
9. To Sell is Human by Dan Pink (I'll see him this March for work and I'm delayed on reading this one)
10. One Summer: America, 1927 by Bill Bryson (love him)
11. Salinger by David Shields (should be fascinating, right?)
12. The Giver by Lois Lowry (gotta read this one again before the movie comes out… all I remember is somebody sledding down a hill in the snow)
13. Wild by Cheryl Strayed (again, gotta read it before I see the movie)
14. Every Day Is for the Thief by Teju Cole (this one is getting a lot of praise)
15. Middlesex by Jeffrey Eugenides (been meaning to read this one for awhile)

Okay, your turn. What else should I add to this list? Do share.