Well, it took weeks of planning and incomplete shopping lists and everything in between, but we are officially packed for the hospital. We have no idea if we have underpacked or overpacked or what have you. So, with that being said, you should definitely not look at this post as your one and only go-to packing list. Plus, much of this is likely to be hospital-specific and based upon what we know about what our hospital provides and offers. Also, if there is anything you recommend we add to our bags, please let us know in the comments below (especially if you delivered at Anne Arundel Medical Center because, well, you are our experts)!
So we actually packed several bags. Each with a different purpose. We're planning on leaving most of them in the car until we are moved to the postpartum room after labor and delivery. So this is really quite a few lists.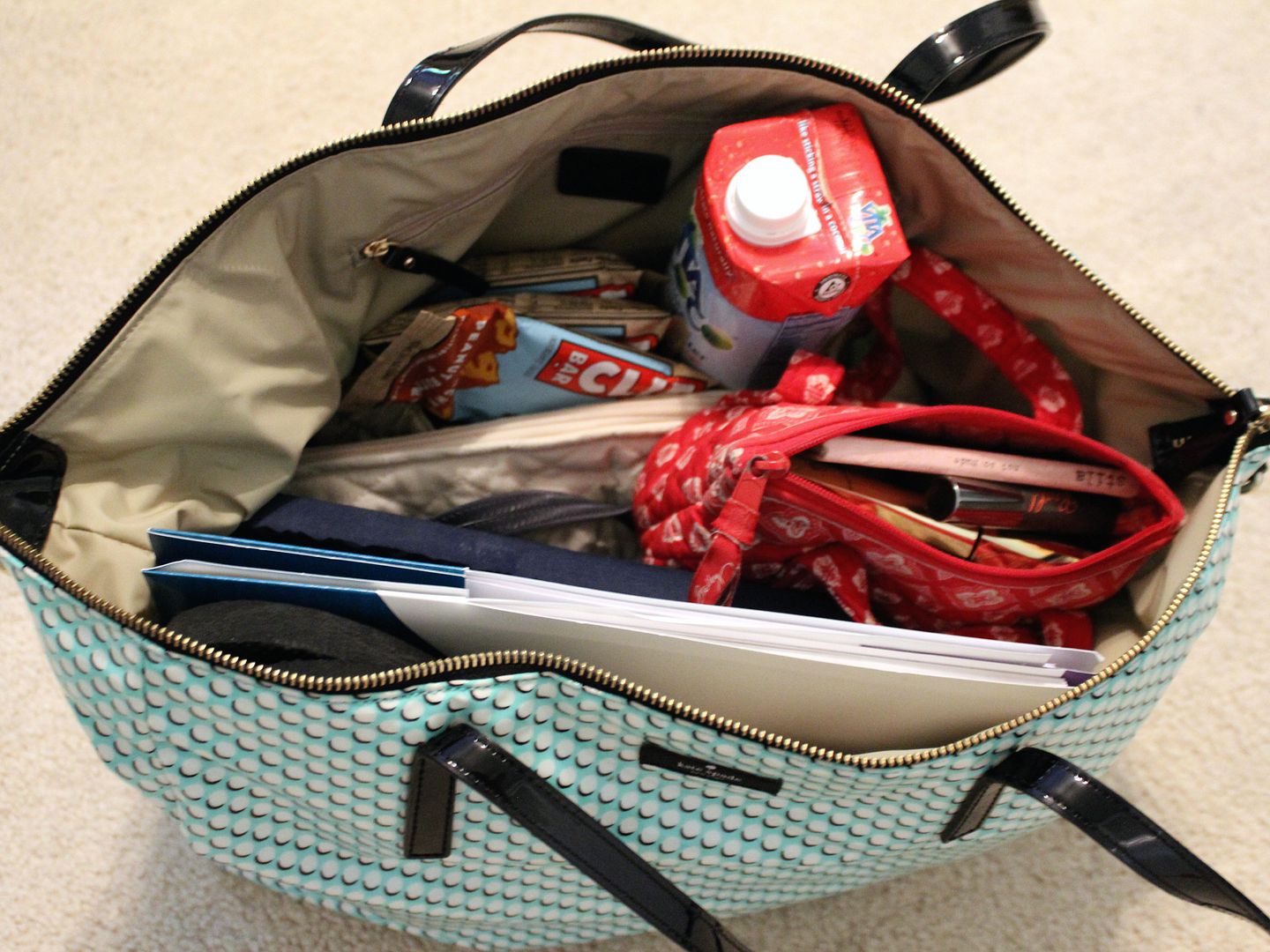 The Labor and Delivery Bag
Folder with all of our medical paperwork, FMLA and disability paperwork, birth plan, pooping and nursing chart (didn't you get one of these in your breastfeeding class, too?),  etc.

A pen

Toiletries (we bit the bullet and just bought extras/ travel sized everything so that we're good to go and can leave our bathroom in tact when we leave)

Makeup bag (same as with toiletries, I've got a second stash of my makeup and I'm using that instead of packing my life away… I figure it will be nice to have it all where I left it when we come home)

Hair ties (I packed an entire handful)

Clif bars for him (and me after I deliver)

Coconut water and applesauce for me

Chapstick

Swim trunks for him (I predict wanting to take showers during my labor and this way he can be with me… I'm sure my modesty will be out the window, but his will be alive and well)

Van Morrison CDs (this is a personal preference, but it's in the bag)
We've also got a running list on the back of our door of things we need to pack before running out the door. These are also going into the labor and delivery bag and include:
Cell phones and chargers

Laptop and charger

Camera, extra memory card and charger

Hairdryer

My hairbrush (there is no duplicating this gem, and I can't leave without it)

Any books we want to bring along

A reminder to feed the cats and do the litter one final time
The Postpartum Mommy and Baby Bag
For me:
Lightweight, dark colored robe (I'll probably wear just this the first day while I'm recovering and learning the ins and outs of nursing)

Black gym shorts (two pairs)

Black leggings- I can still wear my Zella leggings so those are going with me (three pairs)
Dark colored nursing tank tops (four tanks)
Nursing bras (I bought a few different styles, but I'm bringing the ones that are basically like sports bras to the hospital, who do I have to impress?)
Full zip hoodies (two)

Socks

One size too big black cotton panties (I figure I'll use the hospital ones until it's time to discharge)

Soothing gel pads (for the girls)
Overnight, heavy duty pads (for down there… also, if nothing else, for when we discharge so it isn't so bulky when I leave the hospital)

Prenatals for four days (in hopes we don't use all four days worth)

Probiotics (I am GBS positive so I'll need antibiotics during labor and I'd prefer avoiding a yeast infection during recovery…)
For baby:
A swaddle (we're going to ask someone to take it home to our cats before we are discharged so they get used to his smell)

Long-sleeved onesies in size newborn and 0-3 month (the kind that have the built-in mittens at the end of the sleeves)

Sleeping sack with long sleeves that have built-in mittens (that thing is one size fits all)

Leggings in size newborn and 0-3 month

Socks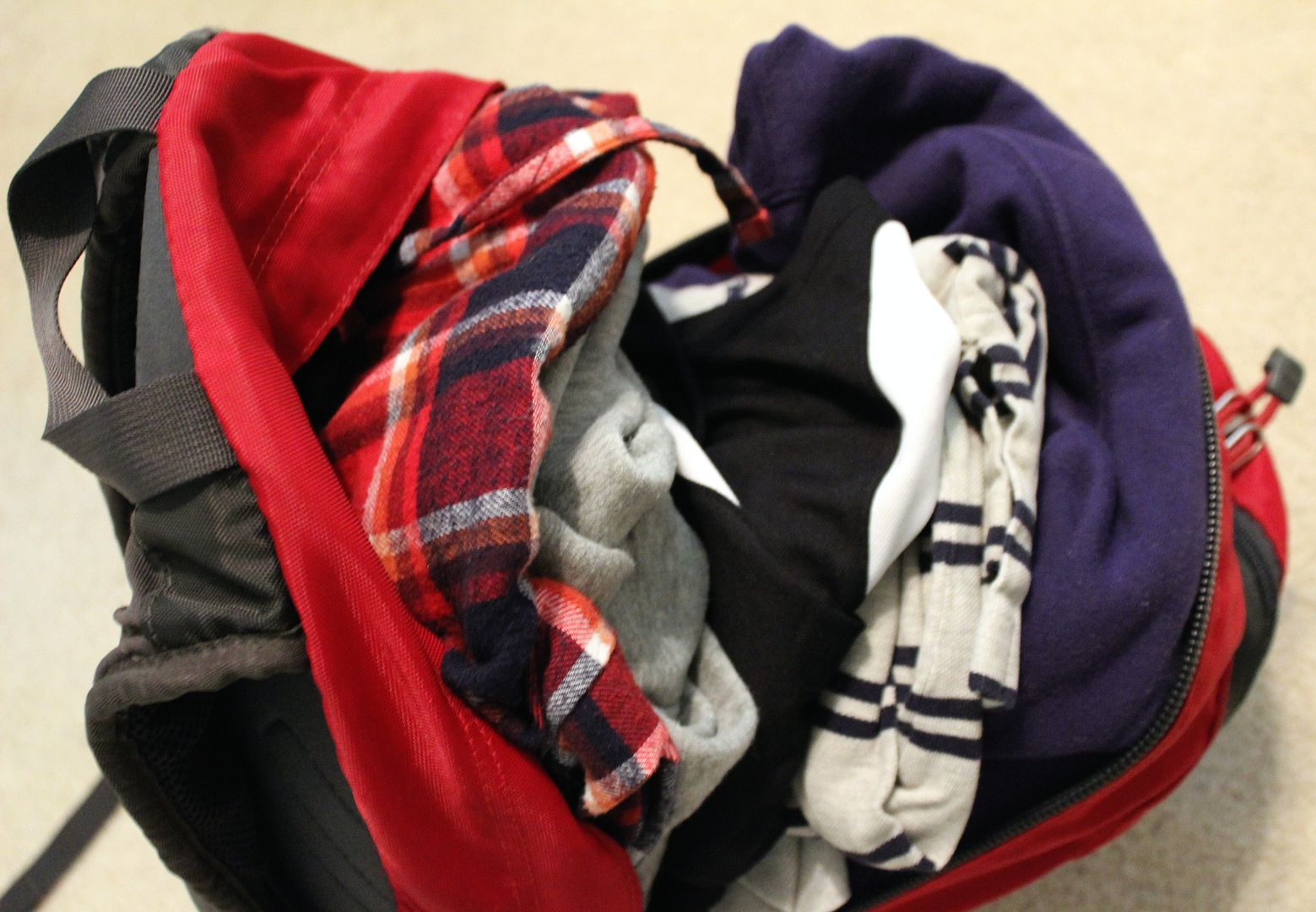 The Postpartum Daddy Bag
T-shirts

Hoodie

Gym shorts

Sweatpants

Boxers

Socks

Extra blanket for his bed

Folded up extra bag (we'll be stashing away those baby necessities day after day… free is free, right?!)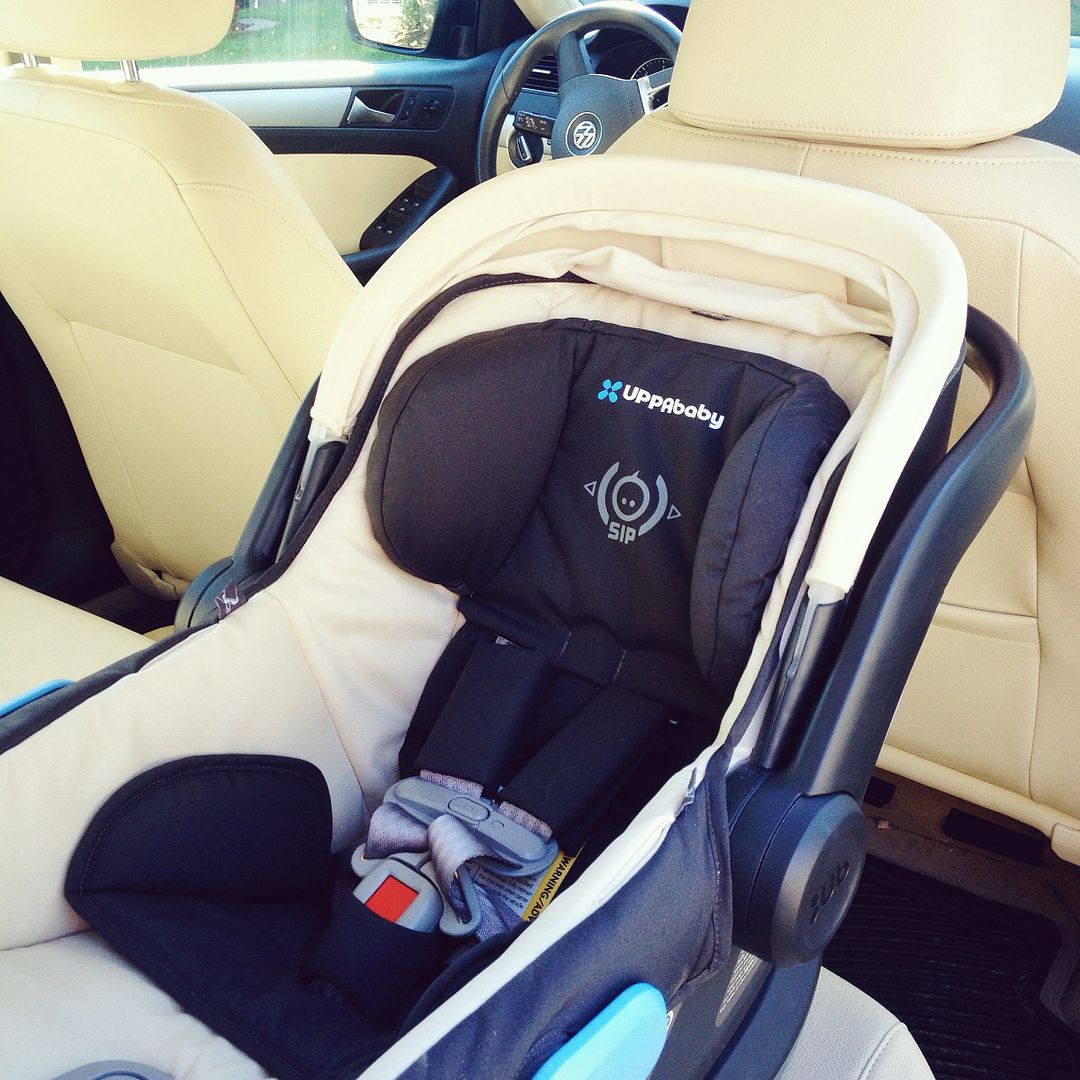 Other Bulky Items for Postpartum
Boppy pillow

Two pillows from home with colored pillowcases (our hospital stressed NOT bringing white pillowcases because they'll assume the pillows are theirs)

Car seat
And that's what we've got stashed away right now. Anything else we should pack? I'm tossing around the idea of buying one of those massage machines so Alex can keep it running on my back during labor. Is that obnoxious?