I went through a phase on Instagram where I followed ev-er-y-one. Sadly, I found myself bored with my account after awhile because my feed was just littered with ugly pictures, boring pictures, things I didn't care about… well, while we're being brutally honest, I realized I was going to Instagram to find beauty, photography, inspiration, but some people I followed didn't make me feel that way at all. So, therefor, I had a great purge.
Before we move on, I better say that I don't find my Instagram account to be anything worthy of following, but, I do try most of the time. I promise, I do. It's just that these people below, well, they've got some sort of talent I wish I had. So here's a list of ten of my favorite accounts, big and small.
@theeverygirl_ This is a clean account. Do you stay up to date with The Everygirl? They've got absolutely impeccable social media channels. I find them to be a great source of inspiration.
@amy_stone Here's a hint. If you are wondering why a brand has a great social media presence, take a look at the personal accounts of the people in charge. Amy does social media for Gap and I kind of think her personal account is the best thing in the world. She should turn it into a coffee table book. Seriously.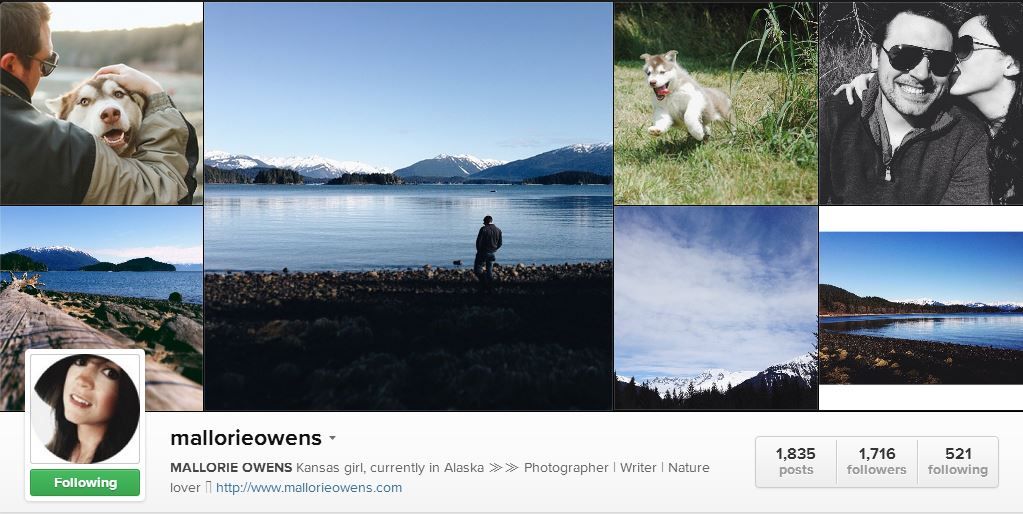 @mallorieowens I've only been to Alaska for an extended weekend, but Mallorie's photos are such a gorgeous reminder of how awesome that state is. She has such an eye. Plus, the landscape in Alaska is otherworldly compared to Annapolis. It's so refreshing.
@andonemorething I love love love Sarah's Instagrams. Another girl with a great eye. I always find her photos making me think, "Well, yes, I guess that is worthy of snapping a photo." If you are into everyday accounts, the kind where you get a snapshot into a real life, she's your girl.
@alainakaz If you love The Everygirl, thank Alaina. She's co-founder of theeverygirl.com and she's got a pretty awesome Instagram account herself. I absolutely love the shots she takes of her home. It looks like the most lovely place to live.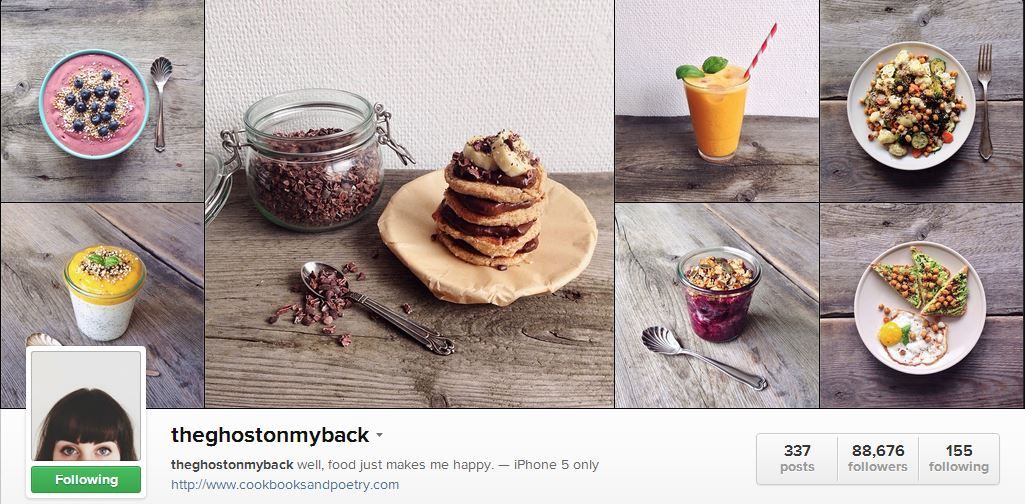 @theghostonmyback This IS the ultimate food account. Look no further. She turns a bowl into art unlike anyone else. Another account that should be on my coffee table in book form immediately.
@annapolisandco This is a fun account. A lot of times I find family/ kidcentric accounts boring. But not here. I love it all. One of those accounts you end up double clicking "like" every time a new picture comes scrolling in your feed.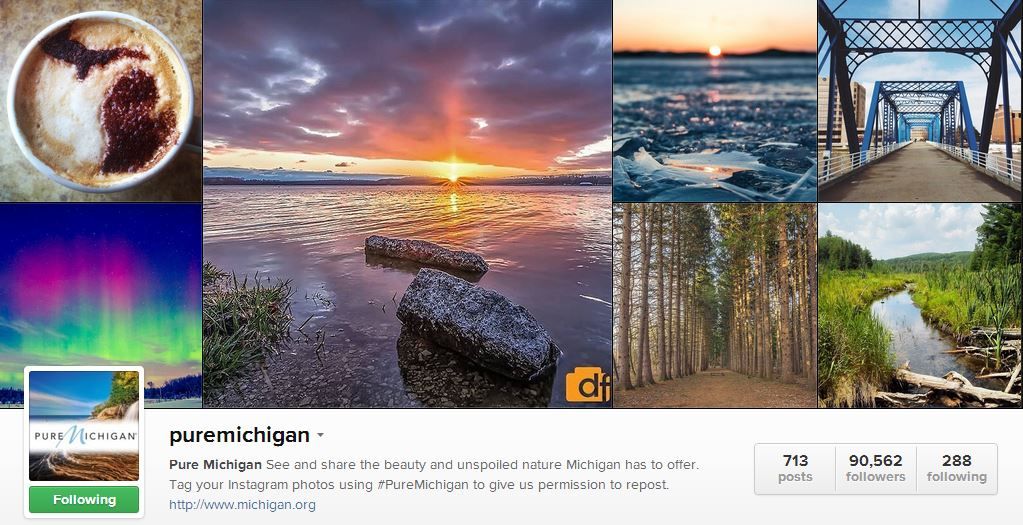 @puremichigan If you follow any brand account, follow Pure Michigan. I love that it content is generated from fans. I tag my photos #puremichigan every time I visit, but I have yet to see my photo make it on their account.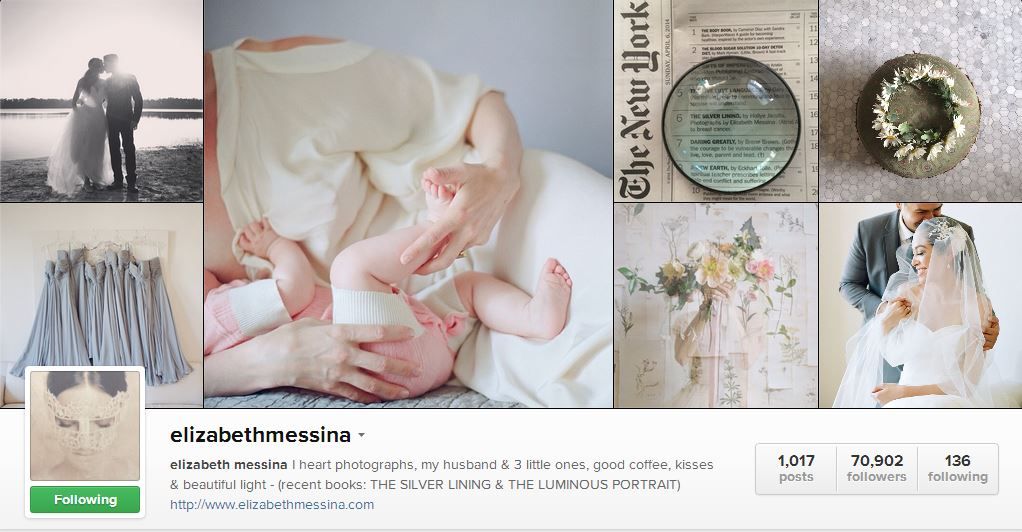 @elizabethmessina This is it when it comes to gorgeous photography, friends. Look no further. Plus, you really should already be following her. So I hope this one is a no-brainer.
@joyprouty I just love following this gorgeous family. Not only are the photos amazing, but they are so creative, loving, and perfect. I can only imagine how amazing it would be to be a child in this home.
So there it is…. ten Instagram accounts you should be following. Any accounts we should add to the list? I'd love to find new accounts you think are worth a look-see!