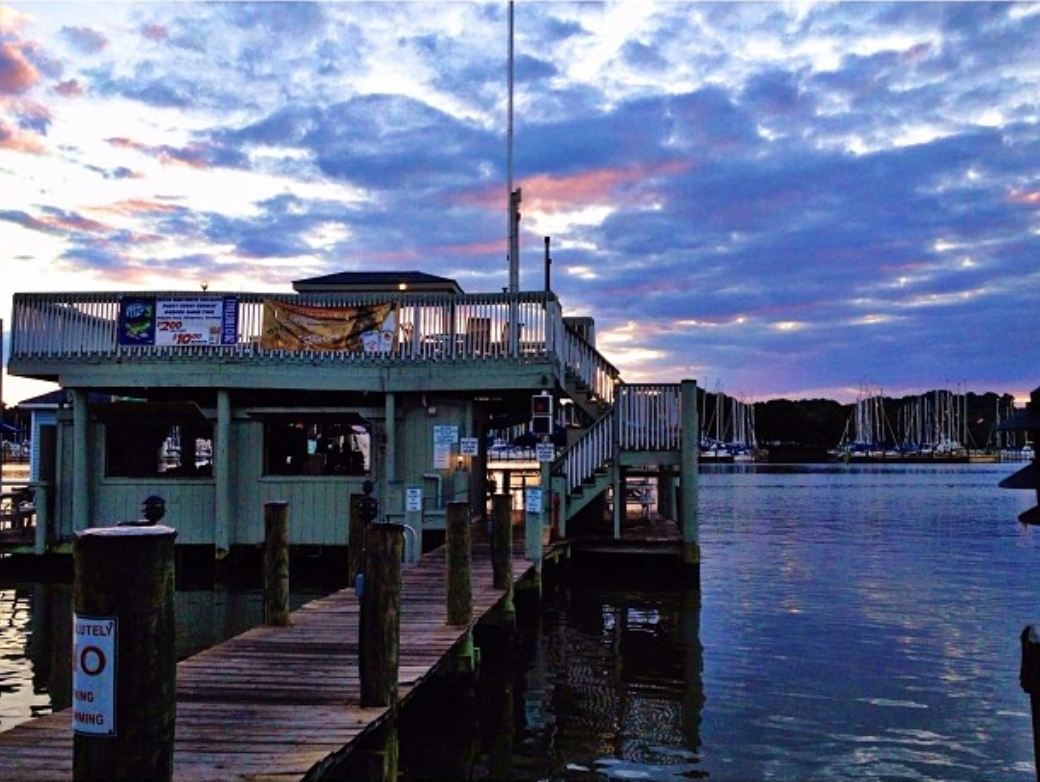 Just south of Annapolis, where the roads start narrowing to single lanes and the view begins to open up into miles of farmland, well, that's where I grew up. We call it SoCo. Because, well, it's the southernmost point of Anne Arundel County. South County. Even the high school is called Southern. Geography comes easy to those of us who grew up down there, I guess.
Anyway, things are slower down there. Summers consist of giant bon fires, fishing on the still waters of the Chesapeake Bay, and a lot of mosquitoes. Winters consist of pretty much the same, just with ice instead of mosquitoes. And we eat a lot of crabs. When I met Alex and he told me he was allergic to shellfish, I told him that was unacceptable because, well, it is not okay in SoCo. Turns out he isn't allergic, and he can even pick a crab at a Maryland-speed now (we can pick a crab pretty fast…).
When I was little, Domino's Pizza wouldn't deliver to our house because we were off the grid just that much. It's the sort of place where you accept having to drive at least fifteen minutes to get anywhere you need to go. But you do it, because it's quieter at home.
There's this place called Skipper's Pier down in SoCo that will forever be a part of my memories. We'd go often, sometimes just me and my dad. Anyway, it's exchanged owners a few times, but my favorite times at Skipper's Pier were the times back when there was this huge train set that circled the ceiling of the bar. They'd turn the train on for me every single time. There was also a parrot (or some other breed of bird, who knows, I was a kid) out on the pier that would talk to you. They had good chicken fingers, too. We still love Skipper's Pier. Even now, when I live a little bit closer to Annapolis and the hustle and bustle of DC and Baltimore, we drive to Skipper's regularly. We've celebrated birthdays, graduations, you name it, we've gone down to Skipper's.
So, this is all to say that I want to share this music video with you. If you haven't heard the song, it's a catchy little tune and I quite love it. It's filmed entirely in SoCo. In fact, there's a few people in here that anyone from SoCo would recognize. And the places, too. We've all been there.
So here you go. Enjoy.