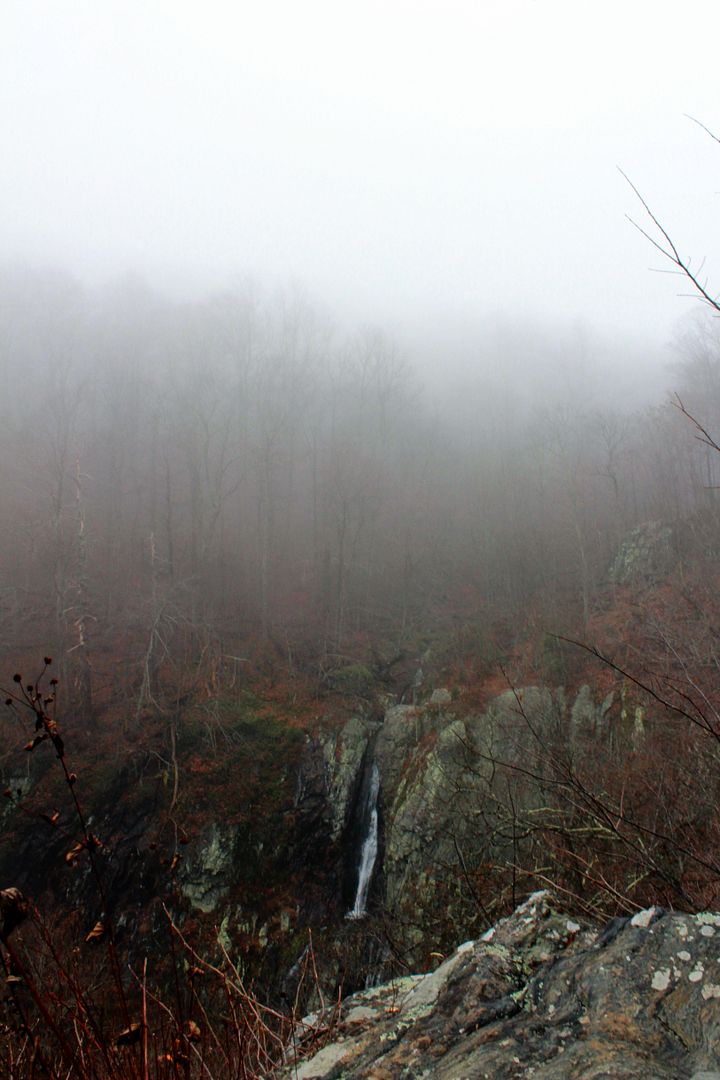 A few weeks ago, we went on the foggiest of hikes with a few of our close friends. Foggy, I suppose, was an understatement. And, in a moment where you really hope for wide-spanning views and the type of rays that beat down between the trees in streaks of gold, that all sounded so lame in comparison to my fog and mist.
We hiked down, down, down to this hidden waterfall in the middle of the mountains that emptied into the sweetest babbling brook. So romantic, don't you think? It was cold, but the hike was decent enough that we were shedding layers by the time we made the trek back to the parking lot. And apparently people don't like hiking on foggy days because we practically had the trail to ourselves- when does that happen on a fall weekend in the mountains? Just about never, I think.
It's good to do these things. When we aren't sure it's the perfect day, or that we're really in the mood, or maybe we're better off just sticking to something simpler, you've been there? I'm sure. Magic tends to happen when we play the "oh, what the hell" card. And it became a wonderful thing.
Not to mention, but I am, so what is the point of that phrase, anyway? Not to mention, I secretly love the misty greyness of a good fog. But, I've talked about grey and why I think it's just incredible before.